Medical Data Annotation Services We Provide
Mindy Support has established operations to process machine learning healthcare data with the highest quality and accuracy. Our curated training data sets are helping companies develop cuttingedge AI-based healthcare applications and algorithms. Each medical project is differentiated by the type of examination, pathology, labelling tool, level of expertise required etc. We take a flexible approach and work closely with each client.
Types of Medical Images and Data
Our employees can annotate all types of medical images and data quickly and accurately.
MRIs

CT Scans

Mammogram

PET scans

X-Rays
We provide not only medical image annotation services but also descriptions and medical assessment reports for medical screenings.
What We Can Do
Accurately define pathologies or double-check radiological reports.

Provide data labelling services (boxes, polygons, semantic segmentation, etc.) for X-rays, CT scans, MRIs, tomomovies, PET scans, and other medical images (using DCOMs).

Analyze patient X-rays, MRIs, CT and PET scans, and other medical data.

Provide medical insights and feedback to help with tools' design that support deep learning products and services.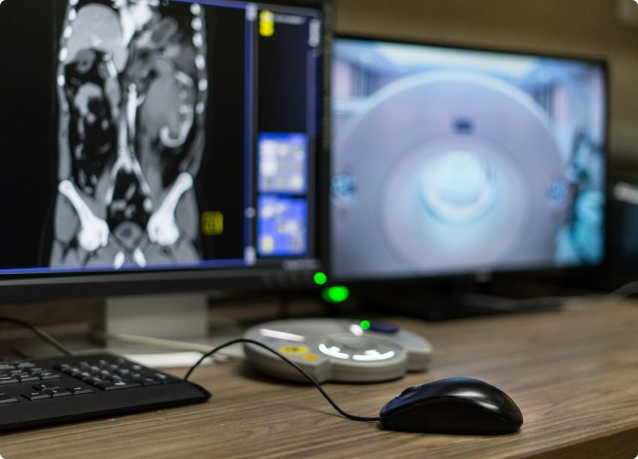 Potential For Growth
Medical education in Ukraine is considered among the best in the world. Ukrainian specialists in the medical and pharmaceutical fields are prepared at:
14

Medical universities and academies;

47

Medical universities and academies;

3

Academies of postgraduate education.

Human Resources
Mindy Support has more than 1,000 data annotation specialists, including 100+ medical data annotation professionals and 50+ medical practitioners (qualified radiologists, pathologists, surgeons, dermatologists, and general physicians) that offer multilingual support.
1,000+ data annotation specialists

100+ medical data annotation professionals

50+ medical practitioners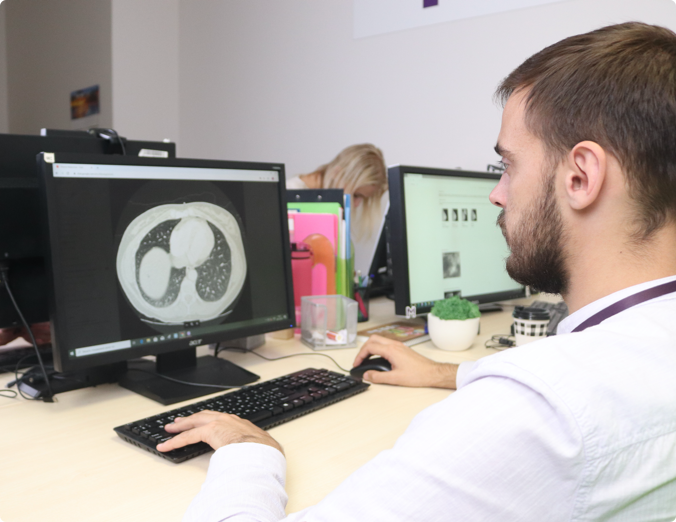 Recruitment
Mindy Support cooperates with state medical research institutes, national medical universities, national medical institutions, and private clinics.
Our dedicated HR department is able to recruit any medical specialist upon request. Depending on client's needs, we can form different types of medical data annotation teams.
Team of interns with university degrees in medical sciences but minimal practical experience under the supervision of a medical practitioner.

Team of people trained to process medical data based on clients' instructions. These teams work under the supervision of a team leader with a medical degree.

Team of medical professionals with 3+ years of practice in the field of interest.
Tools We Use For Medical Image Processing
Our professionals work with almost all existing DCOM viewers and annotation tools.

RadiAnt, Horos, 3d Slicer, ITK-SNAP, ImageJ, Three Palm, etc.

Work in clients' and partners' tools to ensure security and privacy.

We can annotate images in our web application with smart markup features and present outputs in a format suitable for you.
Case Studies
Learn more about the results we provided to our clients and how it helped them improve business processes, provide better service for their customers and reduce overall costs. All of the experience we have accumulated allows us to implement the best process to ensure a smooth realization of your project.
Learn more
1
Learn more
Build Me a Team
We have a minimum threshold for starting any new project, which is 735 productive man-hours a month (equivalent to 5 graphic annotators working on the task monthly).