Information Technologies
Data Annotation / Data Labeling, QA & Data Collection For
IT Industry
Build me a team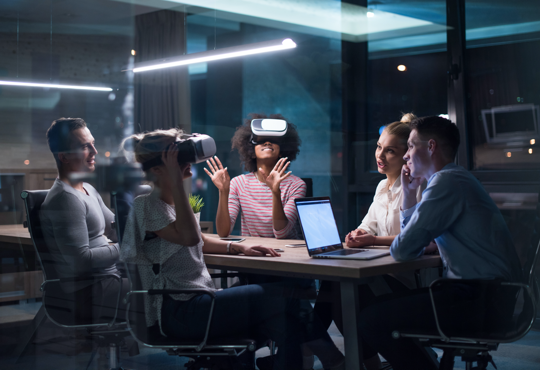 Mindy Support helps established companies and startups to quickly develop new solutions and products in IoT, VR, AR, MR, Smart Tech, SaaS, and Cybersecurity, among others.
We work with IT companies under various business models to accurately meet the needs of each client. We understand the changing nature of startups and help them meet their needs as rapidly as they arise.
Data Annotation in Information Technologies

We perform all of the necessary annotation work, regardless of volume to ensure you have enough data for training machine learning models. Computer vision has a wide range of applications in the IT industry. We have extensive expertise in data annotation for supervised machine learning. We achieve the highest quality in annotation to enable computers to accurately recognize objects in their immediate surroundings.

The Advantage of Choosing Mindy Support:

We work with several leading Fortune 500 and GAFAM technology companies.
We offer a high level of data security and privacy in accordance with ISO 27001:2013 and global best practices.
We do it right, and with the highest quality from the first attempt.
We have a unique quality control system and meet 100% of your quality requirements.

Technical Support in Information Technologies

Your offshore team will display the same quality and expertise as your in-house personnel. You have complete control over the people you want on your team. Simply let us know what your requirements are, and we take care of the rest. We can assemble a team that will provide live, 24/7 support to your users across various channels.

The Advantage of Choosing Mindy Support:

reduced IT support costs
increased user loyalty
stable system performance

Customer Support in Information Technologies

Today's customers expect companies to offer 24/7 support across multiple channels. Regardless of communication method, we are ready to provide a dedicated multilingual team to help meet your 24/7 customer support needs for each channel. We carefully monitor all KPIs and optimize processes to provide excellent service. We are also continuously working towards optimization, increased performance, and efficiency of collaboration.

The Advantages of Choosing Mindy Support:

Multilingual support (15+ languages)
IT industry expertise
Dedicated PM and QM
Robust Security

Focus your attention solely on developing your products, solutions and other critical tasks. We will take care of your data annotation, customer needs, and back-office support in the IT industry.
Build Me a Team
Let us put together a tailor-made team based on your needs