Robotics & Industrial Automation
We help you reach higher accuracy of AI in Robotics with qualified
data annotation
Build me a team

Robots are becoming more commonplace.
It takes a lot of data for them to recognize their surroundings and train them to perform a certain task. The more accurately the data is annotated the better robots perform their tasks. We can annotate different types of data using a variety of annotation modes according to your needs. For instance, 2D and 3D bounding boxes (cuboids), semantic segmentation, polygons, keypoints, landmarks, polylines, tagging, among others.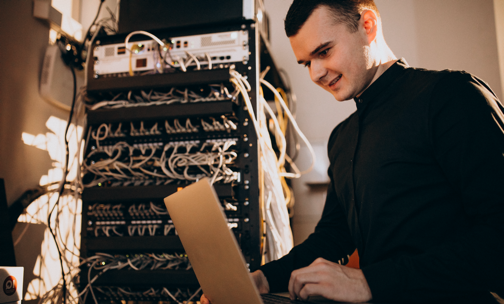 Mindy Support Use-cases In Robotics:
Logistics & Supply Chain Management

We handle a wide range of labeling requirements. This ranges from basic 2D bounding boxes all the way to semantic segmentation and cuboids. Image, video, or 3D cuboids annotation for Logistics Management, Goods Tracking, Code Detection, Inventory Handling, Damage Detection, among others.

Manufacturing & Industrial Automation

We provide an accurate and detailed ground truth data set for all manufacturing tasks from quality control, environment perception, to safety monitoring, or car manufacturing.

Warehouses

We label data regardless of the volume and complexity for Inventory Handling, Inventory Sorting, Waste Management, Robotics Automation, Industrial Robot Navigation.

Robotics In Agriculture

Accurately annotated data for robotics in agriculture for new and improved methods of crop cultivation and farming activities.

Robotics In Healthcare

Robotics and AI are now simplifying the lives of medical professionals. We assist healthcare researchers develop next-generation AI solutions to help tackle new healthcare challenges.

Robotics In Defense & Security

We help you leverage the advantage of AI with high-quality data annotation for autonomous security robots, self-piloting drones, AI pilots, autonomous vehicles safety, autonomous navigation, among others.
Build me a team

Focus your attention solely on developing products and solutions in Robotics & Industrial Automation. We will take care of your data annotation needs. Please contact us for more information. We are not limited to working with above use cases.
Build Me a Team
We have a minimum threshold for starting any new project, which is 735 productive man-hours a month (equivalent to 5 graphic annotators working on the task monthly).