Top Ranking BPO Company
Ranked among Top Back Office BPO Services firms

Ranked among Top BPO Companies in Kiev, Ukraine

Ranked among Top 100 Sustained Growing Companies

Ranked among Top Artificial Intelligence Companies
Our Story
How It All Started
Initially part of a larger IT outsourcing company, Mindy Support branched out in 2013 after realizing that it could support businesses around the world to meet their customer service and data annotation objectives. Mindy Support became an independent company in 2015 in response to a growing demand for annotation services, back-office, customer and technical support in a diverse range of industries. In more recent years we became a leading outsourcing partner for several Fortune 500 and GAFAM companies.

Over these short years, a close and enduring collaboration with our major clients has allowed us to evolve our expertise, our quality control, and our processes from quite humble beginnings to global industry standards. Our original ambition – to become an indispensable partner of every client we work with – has been realised, and this is a testament to our teams' talent and their dedication to providing global services.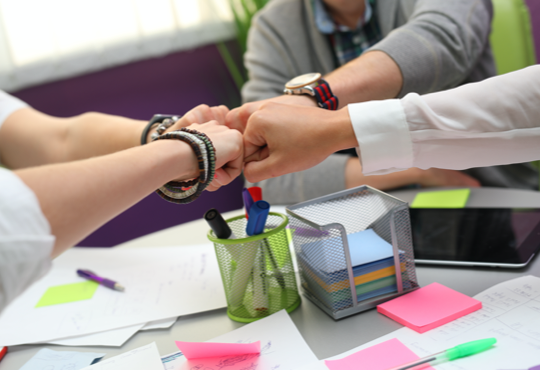 About Us
Today, our global team consists of over 2,000 specialists, and offices and representatives in Cyprus, Poland, Romania, The Netherlands, India, UAE, and Ukraine.

Such strength in geography and numbers allows us to deliver comprehensive support to our clients, smoothly and rapidly launch new projects and scale them up and ensure business continuity.

Our business encompasses a wide range of data annotation and data collection services as well as other BPO offerings.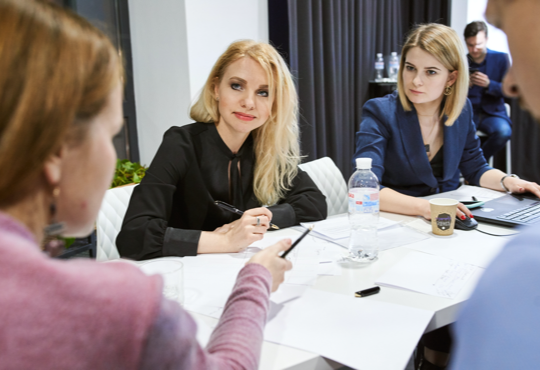 Our Team
We have a highly experienced management team with a track record of getting things done. Many of our senior staff have IT and customer support backgrounds, allowing them to implement and manage advanced quality-control processes. Most importantly, Mindy Support can scale up quickly without compromising quality.

Our employees enjoy working for Mindy Support because they get the opportunity to gain valuable experience working with renowned EU and US-based companies, to realize their potential, and fulfill their career ambitions. All team members contribute towards our continuous drive for excellence and help to uphold our five-star reputation. Long-term collaborations with several Fortune 500 and GAFAM companies is proof that our teams deliver the level of service expected from even the most demanding clients.
Get In Touch
Our Vision

To continue our growth as a recognized partner for Fortune 500 and GAFAM companies in their data annotation and BPO requirements. At the same time, we seek to expand our services to busy startups, SMEs, and larger corporates, all of whom could benefit from working alongside our experienced and client-oriented teams.

Our Mission

To provide exceptional efficiency and first-class client service at competitive rates, building and managing remote teams for global enterprises and busy start-ups alike.

Our Values

At Mindy Support, we believe our values should be reflected in our work. When seeking new recruits, we want to make sure that our outlook and values align.

Community

We are a dedicated community of individuals that work efficiently together to build something truly special.

Security

At Mindy Support, we mitigate risks and strive for physical safety and cybersecurity. We put the security of our clients at the forefront, and do our best every day to meet these goals.

Excellence

We do more with less, and do it better. We never compromise on quality while always striving for excellence.

Passion

In everything we undertake we put forth effort, dedication and passion. Our team wakes up inspired every day to do an outstanding job.
Leadership Team
Evgenia Mocanu

Chief Executive Officer

The company's CEO since 2015, Evgenia has been instrumental in transforming Mindy Support into one of the largest outsourcing firms in Eastern Europe, evolving the company from quite humble beginnings to global industry standards. A focused, driven and talented leader, Evgenia uses her rich experience and people skills to inspire and lead employees.

Volodymyr Mazur

Chief Financial Officer

A passionate and experienced professional with over 14 years of experience who started out in auditing and progressed to regional financial management and advisory roles with multi-nationals working within dynamic corporate environments. Key areas of expertise cover financial management including financial reporting in accordance with iFRS and US GAAP, audit, financial control, cost reduction, ERP implementation, processes design & related project management, business planning and investment modelling, international taxation

Nadezhda Shvets

HRD

Nadezhda is a qualified HR with a strong training and development manager background to oversee all human resources operations and ensure they are aligned with company business goals. She does love finding talents, grooming them, and building a strong team of loyal professionals for the company. A unique mix of data-driven attitude and communication skills, as well as her work experience with proven successful cases, make her a good and inspiring leader for the whole HR team.

Bogdan Fedorchenko

Chief Operating Officer

Iryna Troshchynska

Chief Marketing Officer

Iryna Troshchynska graduated from Lviv Business School with a Master's Degree in Innovations and Entrepreneurship. She is a skilled B2B marketing professional with more than 10 years of experience in marketing SaaS products and IT services for global markets. Iryna is passionate about growth, technology, and new challenges.

Bohdan Voznyi

Chief Technology Officer

Bogdan is the embodiment of our slogan "We get it done!". There are no impossible tasks for him: for each, even the most difficult, he will find a solution. Thanks to his experience in both large technology companies and start-ups, he knows how to look outside the box at any task. Bogdan loves to learn new technologies and apply them for the benefit of the company.

Alina Koval

Head of Sales & Project Office

Alina made a positive impact from the moment she joined us as Deputy Head of Project Office. With her eye for detail and forward-looking attitude, she elicits positive feedback from clients and colleagues alike. Alina is meticulous at project management and analysis, ensuring customer satisfaction at every stage.

Vladimir Cherniavsky

Project Office Coordinator

Vladimir is a result-driven project manager. He is self-motivated with an entrepreneurial spirit. He is committed to everyday excellence. He has expertise in Data annotation and AI. Dynamic team leader, able to bring energy, enthusiasm, and humor to motivate team members to achieve potential and meet objectives.

Igor Zabolotnyy

IT Security Manager

Andriy Sluzhalyy

Head of Automation Team

A software specialist, Andriy is our go-to guy when technical problems need to be resolved. A former systems administrator and software engineer, he is results-oriented and driven by the prospect of achieving new heights. All traits that enable him to accept fresh challenges and find out-of-the-box-solutions.

Maksym Medetskyi

Legal Counsel

Maksym Medetskyi graduated from the Taras Shevchenko National University in Kyiv with a Masters Degree in Law. He is very experienced in IT and International Law and is especially valuable for our team. Maksym's focus and responsibility have served him well in his attention to detail and experience in organizing a legal department from scratch. Maksym is a perfect fit for leading the Legal Department at Mindy Support.

Constantina Constantinou

Head of Cyprus Office

Constatina graduated from the University of Cyprus with a degree in Economics. She joined Mindy Support in 2018 and her positive energy has allowed her to overcome a lot of work-related challenges. Thanks to her strong skills and expertise, she always gets the job done on time and in the most efficient way possible.

Let's Expand with Mindy!