Using AI to Predict Future Cancer
Early cancer detection is very important since the treatments are most effective at the very early stages. One of the new ways doctors and researchers are trying to accomplish this is by trying to figure out who is the most at risk. This is where the analytical and computational power of AI can be very useful since machine learning systems can calculate a patient's risk of getting cancer just by studying the mammograms. Let's take a closer look at this technology and learn about the data annotation work that needs to be done to train such a model.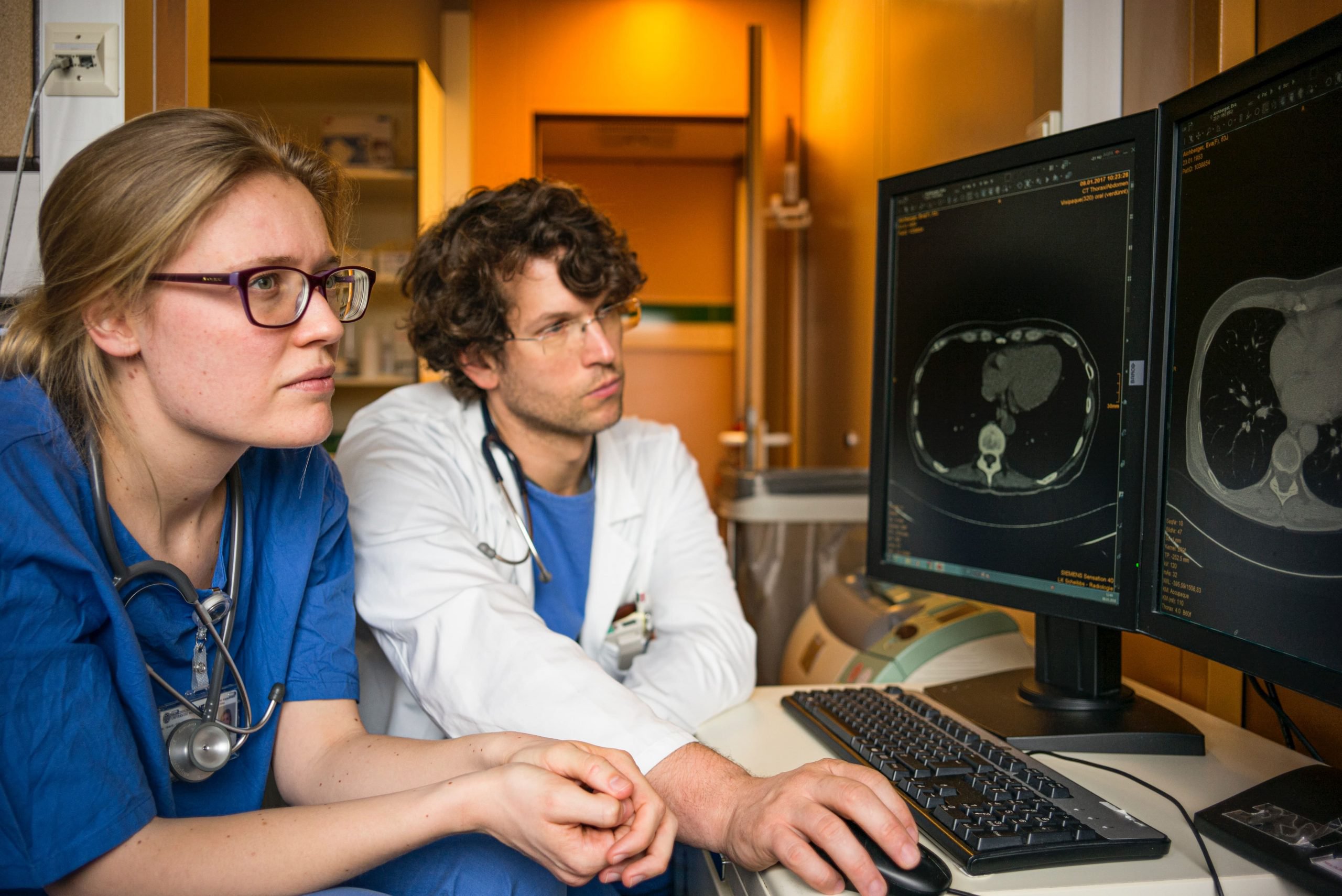 Training the AI Model
Even though this new technology is showing a lot of promise, researchers still need to fine-tune the algorithm before they can make it available for mainstream use. This algorithm, called Mirai, models a patient's risk across many different time points in the future to account for added risks such as age and family history. In addition to this, the AI system also needs to be able to account for smaller variances, such as the technology used to take the mammogram. The Mirai algorithm was trained on more than 200,000 exams from various hospitals across multiple countries and continents. Such hospitals include Massachusetts General Hospital, Karolinska Institute in Sweden, and Chang Gung Memorial Hospital in Taiwan. 
In order to make the algorithm even more accurate, researchers will need more training data from patients across various ethnic groups. All of this data will need to be annotated using contouring and semantic segmentation. Such work can be costly since it usually requires people with a medical education to perform the annotation. Mindy Support can help you lower such costs by assembling a team with the necessary background and knowledge to identify biopsied lesions and other annotation work done for you. 
How Does Mirai Work? 
When Mirai will be available for hospitals and medical organizations around, it will be very easy for doctors to use. First, they will need to put the mammogram through an image encoder. Every image as well as which view it came from, is aggregated with other images from other views to obtain a representation of the entire mammogram. The system will then calculate the patient's risk using the Tyrer-Cuzick model. With this information, the additive-hazard layer predicts a patient's risk for each year over the next five years. 
As we can see, the AI system does all of the work and there is no need for human doctors to spend countless hours analyzing medical images. It can also be used to screen asymptomatic patients using tomosynthesis. Still, there is always the risk of a false positive that will need to be resolved with more nuanced risk-screening guidelines that offer more sensitive screening, like MRIs. It also needs to increase the accuracy of detection in minority groups, which is a problem that can be solved with additional training data. 
The Benefits Mirai Offers
In addition to saving doctors a lot of time, it can also help fill the shortage of radiologists. For example, in the UK, only 2% of radiology departments are able to fulfill their imaging reporting requirements within contracted hours according to the Radiological Society of North America. In the United States, the situation is not much since The Association of American Medical Colleges predicts the shortfall of radiologists and other clinical specialists could swell to nearly 42,000 by 2033. AI systems could help fill this void, but they will not replace human doctors. Still, they can take so much work off their shoulders that they could treat more patients. 
A recent survey of 2,804 radiologists found that the average radiologist works 50 hours a week. One of the main factors for such increased working hours is that after they perform diagnostic imaging procedures, such as MRIs, CT scans, PET scans, ultrasounds, and mammograms they also have to review the imaging information and prepare comprehensive reports on the findings. AI systems can take this work off their shoulders allowing them to focus more attention on their patients. 
Mindy Support Provides Comprehensive Medical Data Annotation 
If you are currently working on AI medical technology and you need your training to be annotated, consider hiring Mindy Support to do this for you. We are one of the largest BPO providers in Eastern Europe with more than 2,000 employees in six locations all over Ukraine. Our size and location allow us to source and recruit the necessary number of candidates quickly and we will be able to scale your team without sacrificing the quality of the annotation work.
Talk to our experts about your AI/ML project
Contact us