Mindy Support Proclaimed as Clutch Top 100 Company for Sustained Growth
Since 2013, Mindy Support has shown phenomenal growth and success, taking on countless projects and engagements to help companies across the globe. Known as a leading European outsourcing partner for startups, SMEs, Fortune 500 and GAFAM companies, our company sparks innovation and advancement.
In light of our dedication, our team was recently recognized as one of the Clutch Top 100 Companies for Sustained Growth this 2021!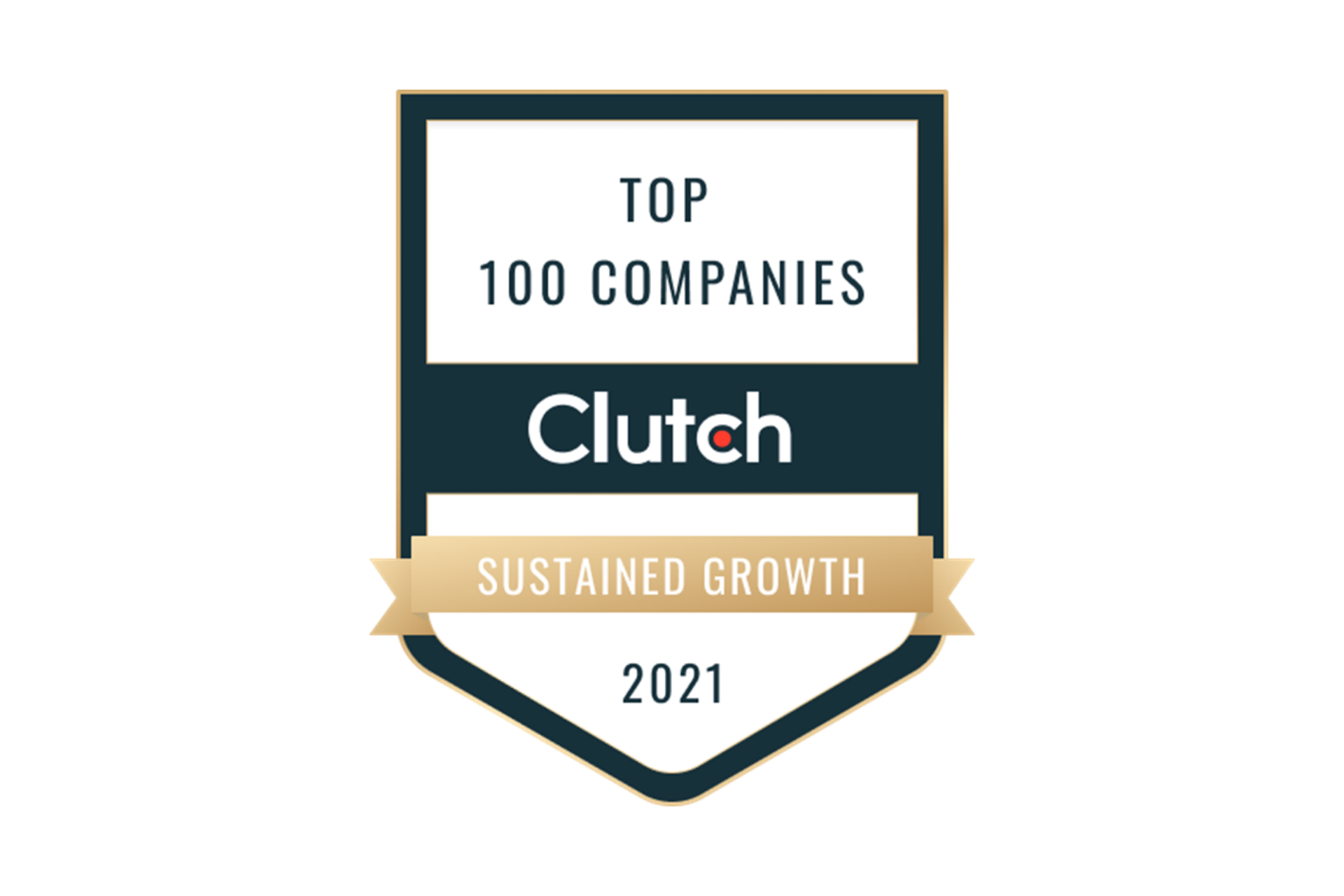 Mindy Support's CEO, Evgenia Khimenko, commented on this achievement: 
"Every day we work to ensure that our clients are happy and can rely on us to be there whenever they need us. The award from Clutch is a confirmation that we are on the right track. Such awards inspire and motivate us to be even faster, higher, stronger!"
This recognition is a testament to our teamwork and collective efforts in overcoming various challenges involved in actualizing BPO and data annotation projects. All of the knowledge and expertise that we have been able to collect and retain over the past eight years has definitely propelled us to the top of the European BPO market. 
A Big Thank You to Our Clients!
Our clients motivate us to constantly grow professionally and personally to provide top-quality services and achieve new heights. The entire Mindy Support team is beyond grateful for the 18 terrific reviews on our Clutch profile! Hear what our clients say about our services:
"Mindy Support succeeds in the whole process. We give them annotations, and they do them and give them back to us. The results have been very positive, and everything is very smooth."  — CEO, AI Software Company
"The price is something that we checked during the selection process, and Mindy Support had the best price for the same services that other vendors offered. This is definitely a strength for them. Their other strength is in contractual flexibility when it comes to upsizing and downsizing the team."  — Manager, Consumer Goods Marketplace
While such outstanding reviews show what we have been able to achieve for our clients, we are never satisfied with past results and always strive to achieve even more. 
A Little About Clutch and the Clutch 100 Growth List
Located in the heart of Washington, DC Clutch is a prominent B2B platform dedicated to the IT, marketing, and business services industries. Each year, the site releases a list of the top companies that have demonstrated unparalleled growth and improvement through the year.
"The Clutch 100 growth lists represent the top service providers based on revenue growth over the years," said Clutch Founder Mike Beares. "Their recognition is only possible because of their willingness to participate and their commitment to delivering the best services to their clients."
On that note, we want to take this opportunity to thank our clients who generously trust and support our team. We owe this massive win to each and every one of you, especially to those who helped us by reviewing our services on Clutch.
Want to work with a top-ranking firm? Contact us and let us know more about your business needs. The Mindy Support team is looking forward to working with you. 
Talk to our experts about your AI/ML project
Contact us