Mindy Support is coming to the USA to participate in Autonomous Vehicles Technology Expo and meet our customers and partners
Mindy Support is happy to announce that next week our senior management team is coming to the USA! We are very excited to meet our customers, partners, prospects, and participate in the ADAS & Autonomous Vehicle Technology Expo in San Jose, CA which will be held on September 7-8!
The 2022 ADAS & Autonomous Vehicle Technology Expo will bring together world-leading experts in the fields of autonomous vehicle research, AI, software, sensor fusion, AV testing, validation, development, standards & safety. Mindy Support will be one of the exhibitors of the event, so come to see us at booth #1042. We will be happy to see you in our booth to share our experiences and tell you about some of our most exciting projects in the automotive industry and the solutions we offer for automotive OEMs and ADAS providers to take the burden of data annotation challenges off their shoulders. 
In addition to the expo, our senior management team, Evgeniya Khimenko, CEO,  Alina Koval, Head of Project Office and Operations, and Oksana Yevko, Senior Project Manager, will be in Silicon Valley on September 5-13, 2022. Please send us a quick note at [email protected] if you would like to arrange an appointment or just have a small talk or a cup of coffee. See you in San Jose!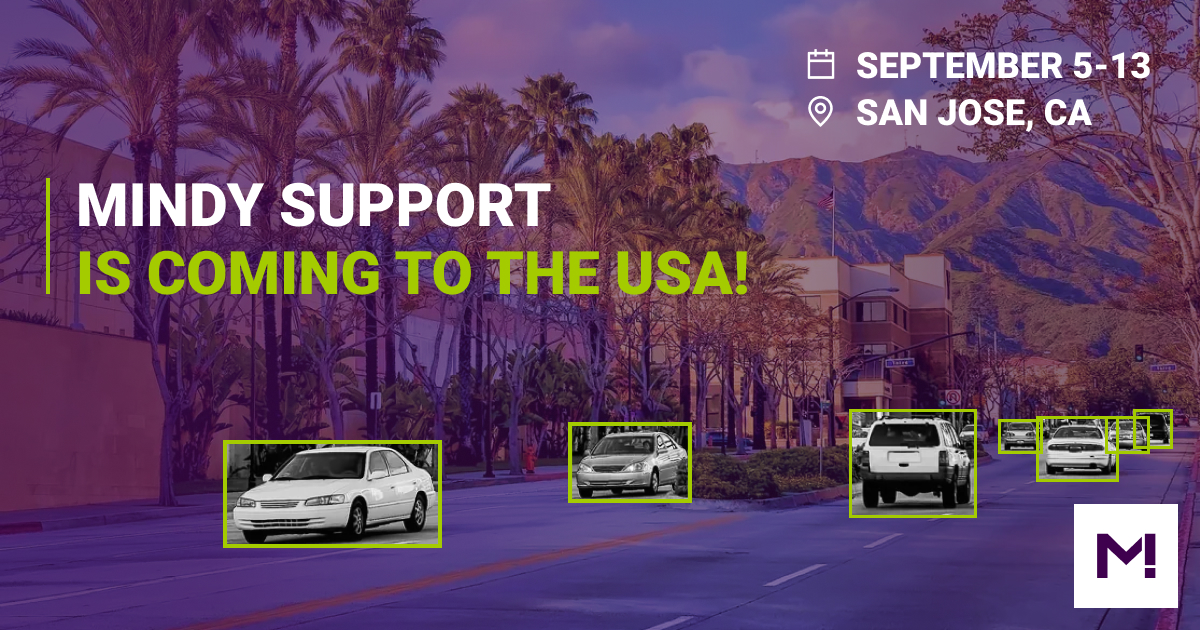 About Mindy Support
Mindy Support is a global company for data annotation and business process outsourcing, trusted by several Fortune 500 and GAFAM companies, as well as innovative startups. With nine years of experience under our belt and offices and representatives in Cyprus, Poland, Romania, The Netherlands, India, and Ukraine, Mindy Support's team now stands strong with 2000+ professionals helping companies with their most advanced data annotation challenges.
Talk to our experts about your AI/ML project
Contact us