Marketing Support Done To Perfection
Marketing activities are not something we usually think about outsourcing. A lot of concerns come to mind such as: what if you lose control? What if the person who is tasked with promoting or your services does not do so in your particular style? What if something is posted on your pages that tarnishes your brand?
These are reasonable concerns, but if outsourcing is done correctly, these fears will disappear. Also, let's not forget about the high costs of maintaining an in-house marketing team. In fact, the average salary of a marketing manager in the US is $66,317. Mindy Support can offer you the same quality talent for a fraction of the cost of hiring such employees in your local market. Below we will provide you with some of the most effective ways of outsourcing your marketing tasks to meet business needs.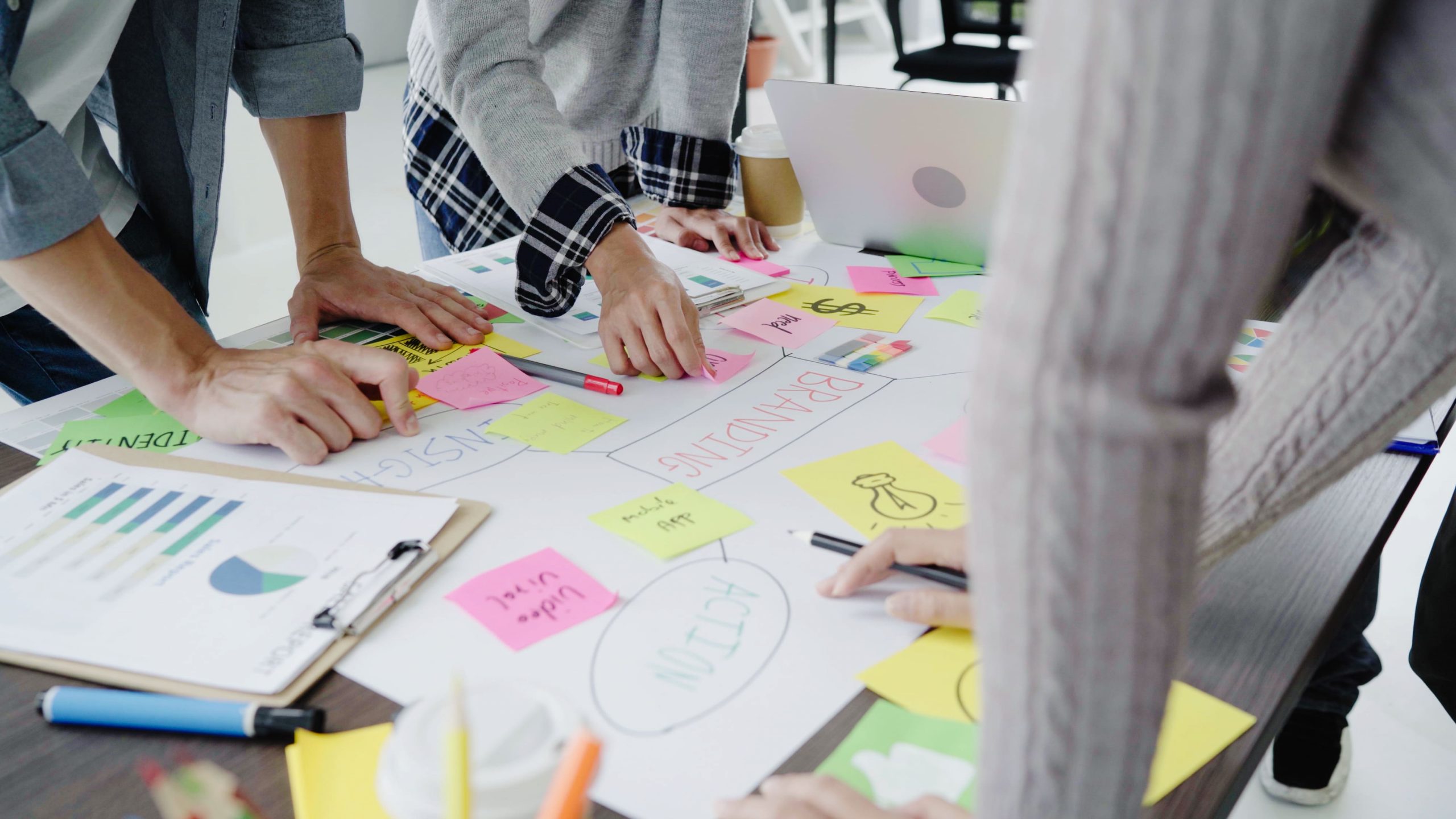 1. Create a Strategy
First of all, regardless of whether you are outsourcing marketing support or not you will need to have a strategy in place to identify your target audience and how you plan to reach them. You need to know which platforms your audience is actively using, what they like to read, what your competitors are doing to reach them, and many other things. These key elements should be well known and clear to everyone in your organization. When you outsource, they also need to be clarified very early on.
Your offshore team can help you further enhance your strategy by conducting an analysis of your current clients and trying to gain as much information as possible about important questions such as how they choose a provider, the keywords they use to search, and many other details. 
This type of work can easily be outsourced to a service provider because it is much easier to see such details from the outside than when you live and breathe the problems of your company every day.
2. Conduct a Competitor Analysis 
While conducting a competitor analysis is a part of your overall marketing strategy, it is a very important aspect and needs to be explored further. The goal of a competitor analysis is to evaluate the performance of various business enterprises in a predefined market. This will provide you with insights into the success of some of your competitors which you can use to better position yourself on the market. 
However, think about how much time it would take to browse through all of the various websites, view all of their social media profiles, read their e-books, whitepapers, and other content, etc. While it is important to always keep an eye out for what your competitors are doing, it is a very time-consuming process and your offshore team can take care of such tasks using tools like Buzzsumo and Similarweb. 
3. Create a Content Plan 
One of the most important aspects of content creation is to systemize the process. Creating a content plan based on an analysis of your ideal customer's keywords is the first step in this process. Take the keywords for which you would like to rank high for in search engines and jot down possible topics for the month – this is the next piece of the puzzle. After that, make a list of all the types of content that you would like to create, and include the amount for each topic.
Finally, make a content plan for the month. Once you've created this element, you can outsource some of the content items from your plan. When you choose a company that you would like to outsource your content to, the more information you provide, the better. Give them your strategy, customer profile, competitor analysis, as well as your content plan, keywords, and monthly topics. This would be a great starting point.
4. Improve Your SEO and Brand Awareness With Guest Posting
Guest posting is all about posting content on third-party websites with a backlink to your website. The reason this is so important is that being referenced on reputable, quality sites is a big factor in how big search engines decide to rank your website. As you accumulate backlinks over time, the search engines will rank your website higher thus bringing in more traffic. However, in addition to actually writing the content, you also need to search for websites that allow guest posts. This is a great task to outsource along with writing the content since these processes go hand-in-hand and are very time-consuming.
5. Manage Your Social Media Presence 
Managing your social media presence is very important because 57% of consumers will follow a brand to learn about new products or services while 47% will follow to stay up to date on company news. If you are in the B2B sector, social media advertising was used by 83% of marketers and ranked second in success (29%) behind search engine marketing (33%). You can hire an offshore team to manage all aspects of your social media presence starting with simple posting and more advanced things like running ad campaigns. 
Trust Mindy Support to Handle All of Your Marketing Needs
Regardless of the marketing tasks you need to get done, we will be able to find qualified team members to get the job done. Mindy Support will be able to assemble a team that meets all of your needs. We are one of the largest BPO providers in Eastern Europe with more than 2,000 employees in six locations all over Ukraine. Our size and location allow us to source and recruit top-quality candidates with a short time frame and we will be able to scale your team quickly without sacrificing the quality of the support provided. Contact us today to learn more about how we can help you. 
Talk to our experts about your AI/ML project
Contact us