7 Reasons Why You Should Consider Lead Generation Outsourcing
Lead generation is simply the process of attracting and converting anonymous website visitors into somebody who has indicated an interest in your company or the products or services you are selling. Some popular lead generation methods include online content, live or online events, discount and promotions, and many other strategies. However, for many companies, especially startups and small businesses, the lead generation process can be very time-consuming. This is why many businesses choose to outsource such work to lead generation companies. Today we will dive deeper into B2B lead generation outsourcing so you can make an informed decision whether or not it is right for you.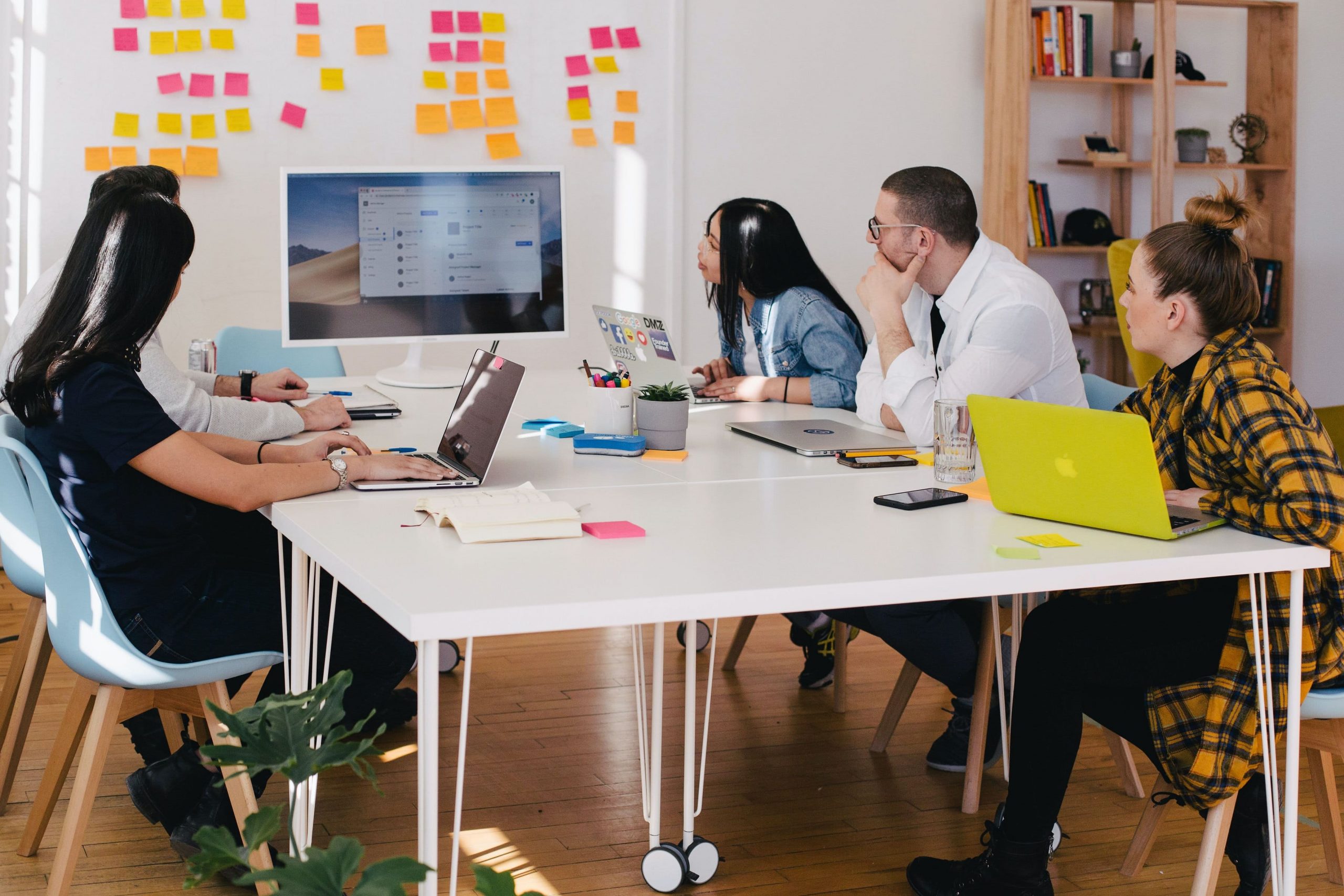 How Does Lead Generation Outsourcing Work? 
The first thing the service provider will do is try to gain a better understanding of the type of client you are looking to attract. This will be done by closely examining your company and your product or service offering, your target audience, and who your main competitors are. All of this information will be used to create an accurate customer profile and identify possible touchpoints for starting meaningful conversations. Then they would perform a comparative analysis to find similar markets where they can test their outbound strategy.
As soon as this work is complete we can move on to the next stage which is lead enrichment. This is when we use the latest tools, plugins, and other sources to fill up your CRM with leads. One of the most popular methods is LinkedIn lead generation which requires agents to filter prospects based on various criteria identified in the first stage and reaching out to them via a connection request or InMail. In terms of client email addresses, Mindy Support's lead generation team members go through a three step verification process to make sure the emails are verified. 
The third and final stage would be to empower your in-house sales team. Since we are taking care of the time-consuming part of generating leads and filling up the sales pipeline, your internal team can focus more attention on closing more deals and hitting their numbers. All of the processes will be thoroughly followed which will help reduce bounce rates and produce a more quality pipeline. Of course, providing feedback to your offshore lead generation team is always welcome and will increase the effectiveness of the lead generation strategy. 
Why is Lead Generation Outsourcing the Best Way to Go? 
There are many reasons why companies decide to outsource their lead generation processes. Some of the main ones include:
1.Get a Higher ROI with Outbound Lead Generation 
Instead of waiting several months to see results from their inbound strategy, an outbound lead generation strategy can produce much faster results. Your outsourced lead generation team can hyper-target the leads you want to attract while doing all of the heavy liftings for you.  If you stop to consider the cost of doing your own outbound lead generation strategy, the ROI of lead generation outsourcing becomes a much more sensible solution.
2. Increase Your Brand Exposure 
Although people are much savvier these days in their product research and knowledge, brand awareness still remains the critical component that gives you that competitive edge and builds loyalty in your brand.  Your outsourced lead generation team can put the right outbound messaging exactly where you need it including things like placing advertising, making phone calls, e-mail marketing, and other online communication to get your brand noticed by prospects.
3. Increase the Effectiveness of Your Inbound Campaigns 
We tend to separate inbound and outbound lead generation efforts but, when you outsource lead generation, you can have one assisting the other. Your inbound leads could be targeted by an outbound channel such as a phone call or email message, which results in inbound-closed deals. In B2B lead generation, it is common for prospects in a sequence to come back around to your brand and your outsource team can help you capture those leads.
4. Less Involvement Required on Your Part
When you outsource your lead generation, you will have a dedicated project manager who will take care of the day-to-day activities and make sure that the team is on track to reach their KPIs. In fact, all you will need to do is tell them your requirements, goals, and objectives and the outsourcing company will take care of the rest. An outsourcing provider that has been on the market for a long time will have lots of experience actualizing various lead generation projects and will need minimal supervision on your part. In fact, this is one of the biggest compliments and benefits clients talk about when describing their team members at Mindy Support.
5. Keep Costs Under Control 
When people hear the term outsourcing, lower costs is one of the first things that come to mind, even though it is only one of the many other benefits you get. In addition to lower labor costs, the outsourcing provider will be responsible for additional overhead costs like office space rental, equipment procurement, recruiting costs, and many other small things that add up to a significant sum that can drain your budget. At Mindy Support, we have years of experience in implementing projects of various sizes and complexities and know how to keep costs under control.
6. More Motivated Employees
Lead generation is a  very tedious and time-consuming process that can cause employees to lose focus and motivation as time goes on. This is why at Mindy Support, we offer our employees financial bonuses, prizes, and career advancement opportunities for consistently providing quality work. Employees in Ukraine, in general, are very motivated to work with US and EU clients and will put in maximum effort into their work.
7. Quickly Scale Your Team 
If thighs are going tremendously well and you decide to scale your team, an outsourcing provider will be able to source and recruit the needed candidates within a short time frame. Since Mindy Support already has more than 2,000 employees on staff, in many situations we will be able to grow your team simply by shifting around resources internally, but we will also be able to conduct a speedy external search as well. 
Considerations to Make Before Outsourcing Your Lead Generation 
We mentioned some of the main benefits of outsourcing your lead generation, but not every company will allow you to realize those benefits. That's why you need to thoroughly research every company you are considering. A good place to start would be to review websites like Clutch and Goofirms. Take a moment to read some of the reviews and pay particularly close attention to anything that gets less than 5 stars. Then take a look at the size of the outsourcing company. Will they be able to provide you with the needed number of employees and then scale your team, if needed? 
When you decide to contact an outsourcing provider, ask them about their experience implementing lead generation projects. If they have never done this before, this is not a good sign. What you want to hear from them is a concrete plan that they have for getting your project off and running, the results they have been able to achieve for their clients in the past, and their quality assurance methods. It is also a good idea to ask for case studies as they will most likely contain a lot of useful information. 
One of the most common mistakes clients make is focusing too much on the price. While this is an important factor, you also need to consider what you will be getting for your money. For example, a company might give you an offer that's half the cost of what other competitors are offering. However, such companies usually cut corners i.e. the team members are not motivated, they don't put in a lot of effort in their work, quality usually takes a back seat, and a lot of other bad practices. In fact, choosing a company like this will usually cost you more since you will need to hold their hand at every stage thus costing you valuable time. Therefore, be sure to take into account many different factors before making your ultimate decision. 
Why Choose Mindy Support as Your Outsourcing Lead Generation Provider
As we mentioned earlier, Mindy Support has more than 2,000 employees, which makes us one of the largest BPO providers in Eastern Europe. Our size and location allow us to source and recruit the needed number of candidates quickly and we will be able to scale your team quickly without sacrificing the quality of the work provided. Some added benefits offered by Mindy Support include: 
Dedicated teams only

– We offer everything from a dedicated assistant to an entire team that will be focused solely on your project and interested in long-term cooperation to ensure better results. 

Quality over quantity

-We take the time to gain a deep understanding of your product or service, your target audience and industry and provide you with high quality leads to get maximum results. 

>95% quality of email

– We deliver high quality emails to reduce the bounce rates for future emailing campaigns through a 3 stage verification process.
All of these benefits make Mindy Support the top choice for your lead generation outsourcing project. 
Make Sure the Company That You Hire Gives You the Best ROI
Your lead generation outsourcing provider should provide you with a high ROI and give you the peace of mind that everything has been taken care of. This includes having a clear plan for implementing your project and understanding how you will reach your KPIs. This is why it is so important to do thorough research about possible outsource providers so you will be able to get all of the benefits outsourcing has to offer. 
Talk to our experts about your AI/ML project
Contact us