Why Outsource Your Medical Data Annotation to Ukraine
AI is helping doctors and other health professionals with a more accurate diagnosis, better decision making and providing more customized treatments for each individual patient. However, in order to produce cutting edge AI-powered healthcare technology, a lot of medical data annotation is required in order to teach the machine learning algorithms to make better decisions. Such data annotation could be very costly and time consuming for tech companies and researchers producing the technology which is why a lot of businesses are looking for providers whom they can outsource this work.
In this article, we would like to share with you why so many companies are choosing to outsource their medical data annotation needs to Ukraine and why Mindy Support is one of the top companies in the outsourcing marketplace.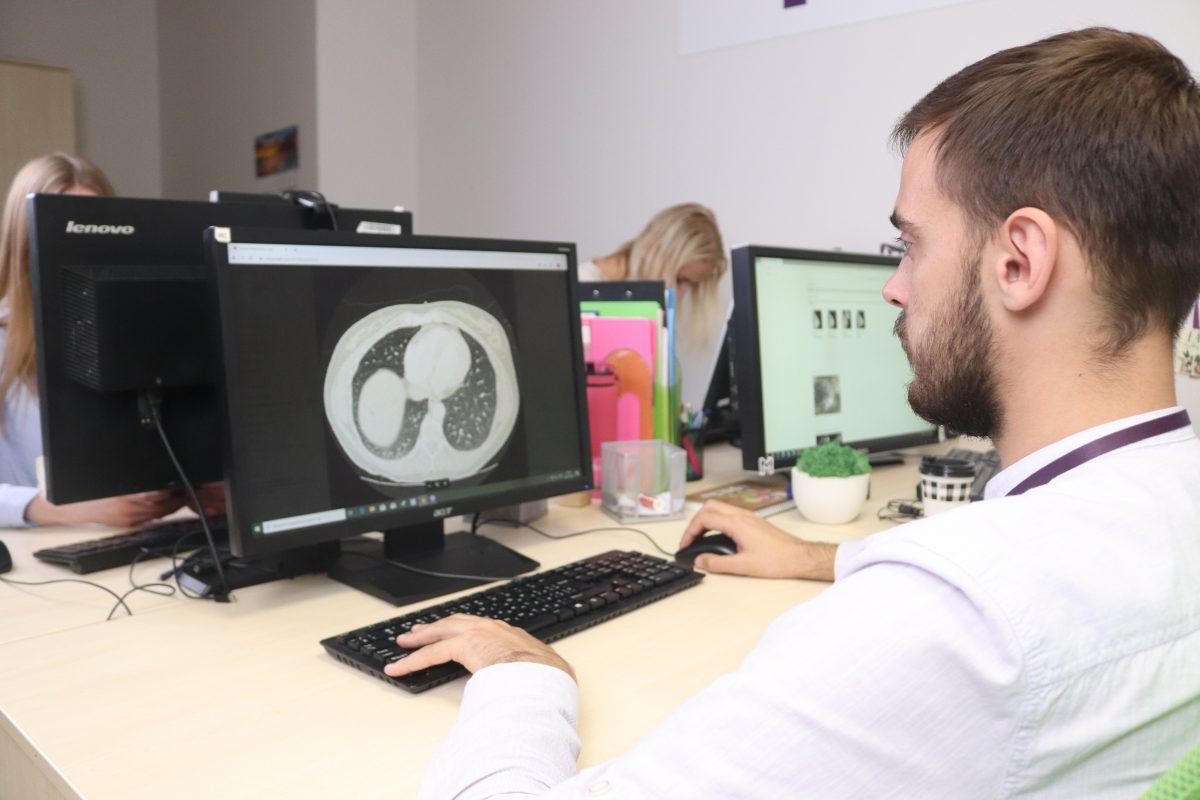 Healthcare is Very Evolved in Ukraine
According to the latest statistics, there are 1,700 medical entities and 10,400 polyclinics in Ukraine. In addition, there are 12 medical universities of the highest accreditation in addition to the 19 medical colleges. In total, there are about 90,000 students in Ukraine pursuing medical degrees. It is also worth noting that students from all over the world travel to Ukraine in order to take advantage of top-quality education at a much cheaper cost.
Such a vast talent pool of health professionals makes Ukraine a very attractive healthcare outsourcing destination for data annotation because there is never a shortage of qualified doctors. In fact, there are many situations where the data annotation can be performed by a medical student, which opens up even more options. Also, the cost of annotating the data is much less, when compared with prices doctors charge in the U.S and Western Europe. When we take into account the number of X-rays, CT-scans and other materials that require annotation, the cost could add up very quickly.
When western companies are looking for outsourcing partners to handle their data annotation, one of the first destinations that comes to mind is India. However, Ukraine is one of the most popular destinations for Indian students. In fact, there are almost 11,000 medical students pursuing medical degrees in Ukrainian universities.
Ability to Scale Quickly
Having the luxury of a wide talent pool allows Ukrainian outsourcers the capability to take on projects of all sizes. Even projects that require tens of thousands of items to be annotated will not be a problem. Some companies choose to hire a small team to see how things go initially and then scale up if everything goes as planned. This can be done quickly given the number of candidates out there. In fact, Mindy Support has a lot of experience in taking on medical data annotation projects of all sizes. Clients have complete control over the size of their team and can scale up or down depending on their needs.
Strong Work Ethic
The strong work ethic is one of the things that distinguish Ukrainian outsourced workers from the rest of the world. When they agree to take on a job, they will put in maximum effort into performing it the best they can. Even though annotating thousands and thousands of medical images is routine and monotonous work, Ukrainian workers see the positive side of this. For them, it is a chance to prove themselves as a specialist and an opportunity to work with a leading western healthcare company.
Ukrainian outsourcing companies also do a lot to motivate their team members. For example, Mindy Support offers a lot of career advancement opportunities for those who wish to pursue a career in healthcare outsourcing. In addition, we offer monetary incentives and prizes for the best performing team members. By keeping our employees happy, we reduce the turnover rate thus keeping the client happy as well.
Take a Closer Look at Ukraine
Though Ukraine is a widely renowned destination for IT outsourcing, it is quickly gaining a reputation for healthcare outsourcing as well. Given the wide talent pool, top-quality employees and lower costs, make Ukraine an attractive destination for western companies developing AI-powered healthcare products. Give your company the best of both worlds. The doctors or medical students will be on par with those offered in the U.S and Western Europe, but you will be able to pay only a fraction of the price for their services.
Posted by Il'ya Dudkin
Talk to our experts about your AI/ML project
Contact us