Using AI for Smarter Construction
Artificial intelligence has become a game changer for businesses in the construction industry. Earlier this year we told you about how AI is already being used to make construction sites safer. However, companies are using AI in many other areas of a construction project, such as design, preconstruction and construction operations, and many others, to get their tasks done on time and in a more cost-effective manner. The areas that are expected to benefit the most are planning and designing. Thanks to all of these benefits, AI in the construction market is expected to grow by 36.5% CAGR and is expected to reach USD 3.5 Bn by 2027. 
With AI  in construction, companies can comfortably tackle current issues while avoiding past mistakes. Let's take a closer look at how companies in the construction industry are using artificial intelligence.
Planning and Designing through Generative Design
AI-based Building Information Modeling (BIM) has been helping construction professionals create 3D model designs for planning efficiently, designing, building, and repairing buildings and infrastructures.
The AI designs are used to collaborate on various aspects of the projects, such as the architecture, the electrical wiring, the plumbing that will go through the building or house, and many other details. These designs help ensure that there are no clashes between the various teams that are working on the project. For example, the HVAC team may want a duct to run through a particular space, but the plumbing team says that the same space is necessary for a pipe. Such problems can be avoided early on, preventing costly delays or having to rework parts of the construction. The AI system will explore all of the possible options to create a design alternative. Models with multiple variations are created and trained from each iteration. This process is repeated until a perfect model is created. 
It is expected that the planning and design sub-segment will grow exponentially with a CAGR of 28.9% between 2019 and 2026.
Measuring Site Progress
Companies can use AI-powered cameras mounted in different places on the construction site, which take pictures of the current progress. These pictures will then be cross-referenced with the information in the BIM files. This can help clients, contractors, project managers, and any other stakeholders stay up to speed on how well the project is moving along.
It will not be an exaggeration to say that robotics and AI in the construction industry are ensuring the delivery of the best construction projects while saving costs and time.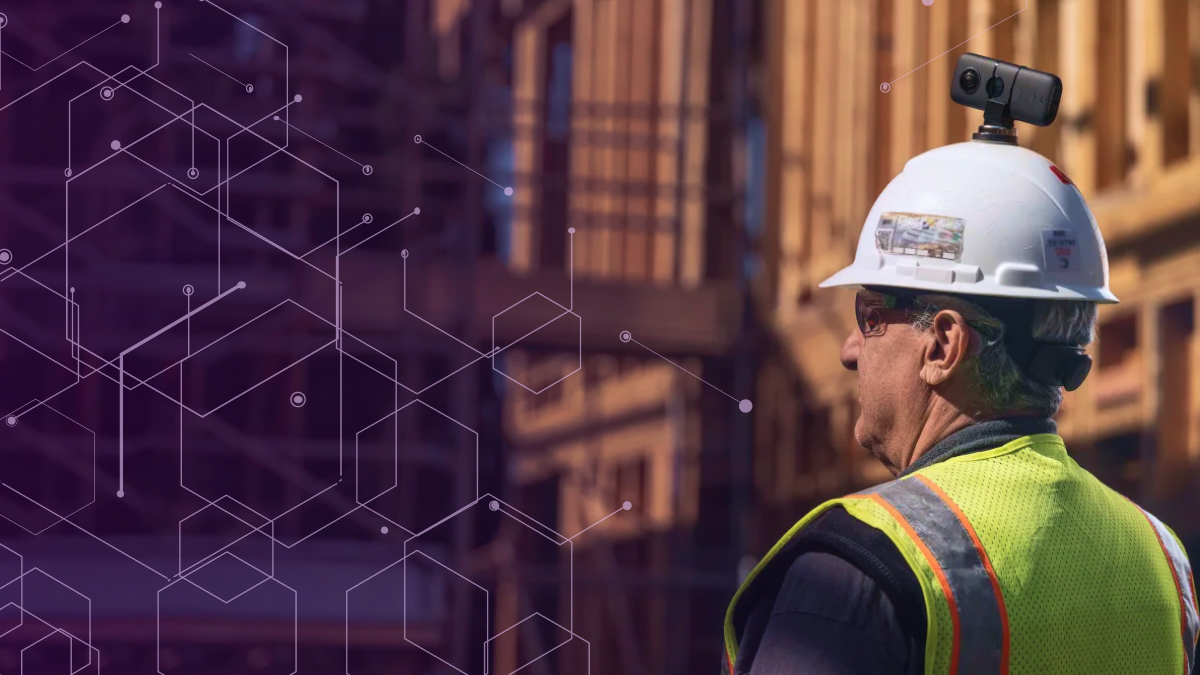 Alleviate Labor Shortage 
Some of the jobs on a construction site present inherent risks, and because of this, there is usually a shortage of qualified workers to fill the needed positions. In fact, according to data from the Bureau of Labor Statistics, the construction industry had a turnover rate of 56.9% in 2021, the third highest among other industries.  
Since there is a shortage of qualified workers, AI-powered robots empower the project managers to oversee the real-time situation and resource requirements of multiple job sites. Based on the requirements, labor can be shifted to either a different part of the project or a different job site. The robots monitor the site to find the pain areas.
What Types of Data Annotation are Needed to Create AI for Smarter Construction?
If we take a look at the first example about planning and modeling through generative designs, this technology would require 3D point cloud annotation. While this form of data annotation is more common in the automotive sector, 3D point cloud annotation will need to be used to annotate the BIM files. The data annotators would be responsible for labeling all of the needed objects in the 3D point cloud, and, in many situations, semantic segmentation is also necessary to annotate the finer details of the 3D point cloud. 
The AI technology used to measure progress would need to be trained with various images from construction sites that include pre construction phases and all of the other phases that lead up to the completion of the project. The data annotators would label all of the images with the needed information, such as worker movements, possible damage to the materials, and anything else needed for the completion of the project. 
Trust Mindy Support With All of Your 3D Point Cloud Annotation Needs
Mindy Support is a global company for data annotation and business process outsourcing, trusted by several Fortune 500 and GAFAM companies, as well as innovative startups. With nine years of experience under our belt and offices and representatives in Cyprus, Poland, Romania, The Netherlands, India, and Ukraine, Mindy Support's team now stands strong with 2000+ professionals helping companies with their most advanced data annotation challenges.
Talk to our experts about your AI/ML project
Contact us