Uber and Lyft are Teaming Up With Autonomous Vehicles Companies to Make Robotaxis a Reality
Uber and Lyft are some of the major ride-sharing companies on the market today, and they are also active participants in the world of autonomous vehicles. While they are not developing their own driverless technologies, they are teaming up with other companies to help you experience the future of autonomous driving technology. This is why your best chance of riding in a fully autonomous vehicle might just be by calling an Uber or a Lyft. In this article, we will take a look at self-driving taxis and the data annotation that's required to make them a reality. 
Where Do Things Currently Stand With Autonomous Taxis?
Uber just announced a 10-year deal with Motional, a Hyundai-Aptiv joint venture, to deploy robotaxis in its network in cities across the U.S., with the first trips expected to start later this year, according to the company. Lyft is already partnering with Motional, and their customers can order a robotaxi in Las Vegas. In addition to this, Lyft is partnering with another company, Argo AI, to offer autonomous taxis in Austin and Miami Beach. For now, these vehicles are operating with backup safety drivers. But they could be fully driverless within a year or two. 
There are other players in the autonomous vehicles space, such as Waymo, Cruise, and Zoox, who are working on robotaxis of their own. Their journey is a bit more difficult because, in addition to developing the AI software, they also need to run a complex ride-sharing platform. Having said this, Waymo has been offering a driverless taxi service called Waymo One in the Phoenix area since 2020. It's testing a similar service in San Francisco. Cruise's San Francisco robotaxi service is fully driverless during overnight hours (when traffic is lighter). It's planning to expand to Phoenix and Austin soon. Zoox, meanwhile, is seeking a permit to test-drive its robotaxi in California.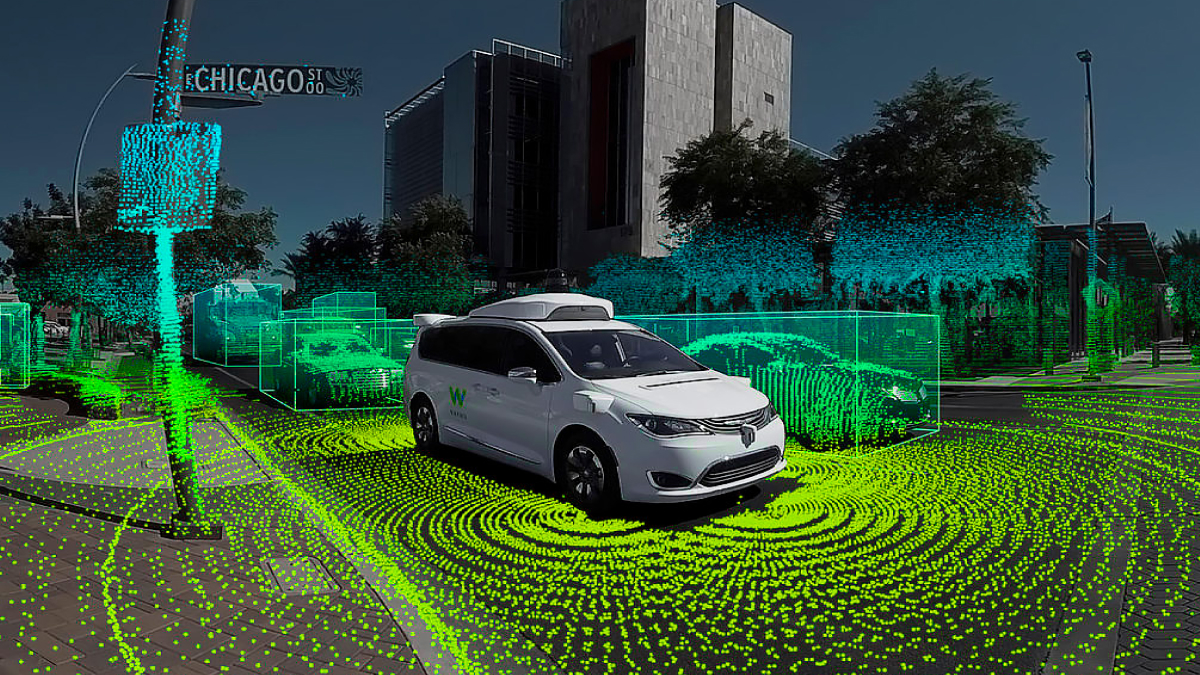 What are the Challenges to Rolling Out Self-Driving Taxis?
While there are many companies working on developing autonomous taxis, all of these operations are limited to certain pre-mapped neighborhoods under ideal conditions. In other words, riders might not always be able to get where they want to go in a robotaxi. The reason for this is that the AI vehicle needs to always be aware of its surroundings and make the right decision in every situation. This is very challenging, even under perfect driving conditions. If we throw in another factor, such as a snowstorm and the snow is covering the lines on the road, and it's making it difficult for the AI cameras or LiDAR to see the road, the task of driving from point A to point B becomes much more challenging. 
What Types of Data Annotation are Required to Create Autonomous Taxis? 
In the previous section, we mentioned LiDAR, which is a very important technology for allowing AI vehicles to see the road. LiDAR produces a 3D Point Cloud, which is a digital representation of how the AI views the physical world. Data annotators would need to annotate the 3D Point Cloud with methods like labeling all of the cars, street signs, and other objects in the image. More advanced techniques like semantic segmentation and lines and splines to help the vehicle understand boundaries and stay in one lane without veering. The 3D point Cloud might also need to be color coded to help the ML algorithms understand the proximity of each object to the vehicle. For example, objects in blue would be close to the vehicle since this color has a short wavelength, while objects farther away can be in orange or red since they have a longer wavelength. 
In addition to static images, many hours of video might also need to be annotated and used as training data. This is much more time-consuming since a video can be shot in 30 frames per second (FPS) or even 60 fps if it's really high quality. Therefore, even if you have a video that's only a couple of minutes long and each second has, for example, 60 frames in it, you can imagine how long it would take to annotate the entire video. This is why a lot of autonomous vehicle developers outsource such work to a data annotation company. 
Trust Mindy Support With All of Your Data Annotation Needs
Mindy Support is a global company for data annotation and business process outsourcing, trusted by several Fortune 500 and GAFAM companies, as well as innovative startups. With nine years of experience under our belt and offices and representatives in Cyprus, Poland, Romania, The Netherlands, India, and Ukraine, Mindy Support's team now stands strong with 2000+ professionals helping companies with their most advanced data annotation challenges.
Build your dedicated team
with Mindy Support
2k+ specialists

8 years of experience

5-star rating on Clutch

ISO certified