Top 5 Skills Every Tech Support Representative Should Have
Simply having a great product or service is not enough to ensure commercial success. You need to be able to support all your users when they run into usability and technical issues. This is where having a dedicated technical support team can really pay off since it shows your customers that you care about them and they have someone to provide assistance if they are experiencing any difficulties. In this article, we will explore the top 5 qualities you need to look for when hiring technical support agents and why you should pay particularly close attention to Ukraine to find them.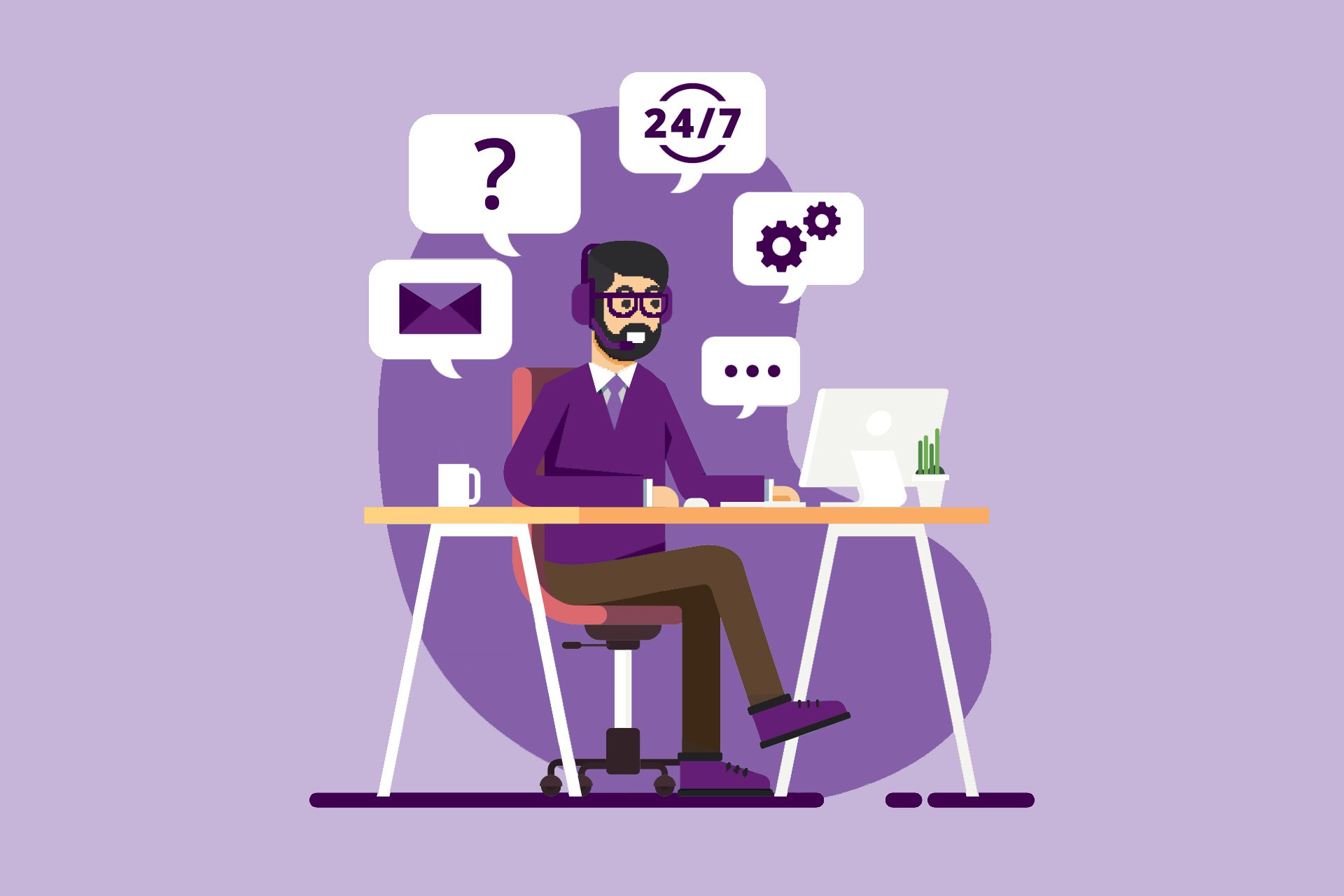 1. Technical Skills
If you are going to hire people to fill technical support positions, it's only logical that they should have the necessary technical skills. In order to handle low-level tickets and inquiries, basic PC, Mac and general knowledge of the product might be enough. However, if they will be dealing with more high-level issues, then they will need to have some coding skills, the ability to read and analyze application logs, and maintain data reports. An ideal candidate for such a position would have a degree in computer science or even a student who is pursuing such a degree.
2. Communication Skills
Not only does the tech support representative need to understand the issue a customer is experiencing, but they also must be able to communicate the solution back to the user or client in a way they can understand. If you are outsourcing your technical support, you need to make sure that everyone you hire has an excellent English proficiency level. They need to be able to confidently deliver technical information to the customer and provide them with the product knowledge that they acquired over the course of their training.
3. Patience
We often hear the phrase "Patience is a virtue" and this is certainly true when it comes to dealing with customers. A lot of times, your tech support agents will have to deal with frustrated or angry customers and they need to be careful not to return any aggression back at the client. Therefore, they need to have the soft skills to hear the person out, understand the problem(s) they are dealing with, and only then offer them a solution. A lot of times, customers just want to vent their frustration, and your team members need to be always aware of that.
4. Problem Solving Skills
A lot of times, your team members will encounter a problem or issue that cannot be easily resolved but falls within their job description. They need to be able to ask the customer the right questions and look for information in order to find a solution to the problem. While this will take more time to resolve the inquiry, ultimately, the customer will be happy that their issue has been taken care of. With this in mind, there will be situations when it will be simply impossible for your tech support team to resolve an issue and they need to know right away that such a ticket requires escalation. Therefore, you need to have all of the processes in place so that they know when to pass the issues on to the next level of support.
5. Learning Skills
Whenever you hire a new team member, you will need to provide them with some training. It is important that they are willing to learn new skills and absorb all of the information about your product or service. Since the learning process never ends and they will always need to learn new skills, it is important that they are able to pick things up quickly and apply their knowledge in practice.
Ukraine is the Best Place to Hire Your Offshore Team
We mentioned some of the skills that a technical support representative should have and Ukraine has a selection of candidates to choose from. They have everything we mentioned above and a lot more. Ukraine has more than 200,000 IT professionals and 36,000+ tech graduates every year. Also, the mentality and work ethic of Ukrainians is very similar to that of EU countries and the US as they will go above and beyond their job description to provide the most value for your business and your customers. While Ukrainian workers may not be the cheapest on the outsourcing market compared to India and Philippines. However, you get a lot more value for your money since they take a lot of ownership and pride in their work. We offer the best quality-price combination in the market.
Mindy Support is Ready To Help You Assemble Your Tech Support Team
If your current tech support team is overloaded or you are simply looking to expand your operations, Mindy Support can assemble a team of dedicated tech support representatives in accordance with your needs and requirements. We are the largest BPO provider in Eastern Europe and can assemble even the most sizable team within a short time period. You will always have complete control over the size of your team and can scale up or down. Contact us for more information.
Posted by Il'ya Dudkin
Talk to our experts about your AI/ML project
Contact us