Handling Customer Support for Growing Businesses
In the early stages of a company's development, a small team, or sometimes even the founders themselves, can usually take care of all customer support needs. However, as your business grows, the needs of your customers grow as well which means that you will need to give more attention to developing and implementing a smart customer support program. To help you get started, we assembled some tips to help you maintain a high level of customer support as you scale your business. First, let's take a look at some of the key reasons why customer support is important for growing businesses.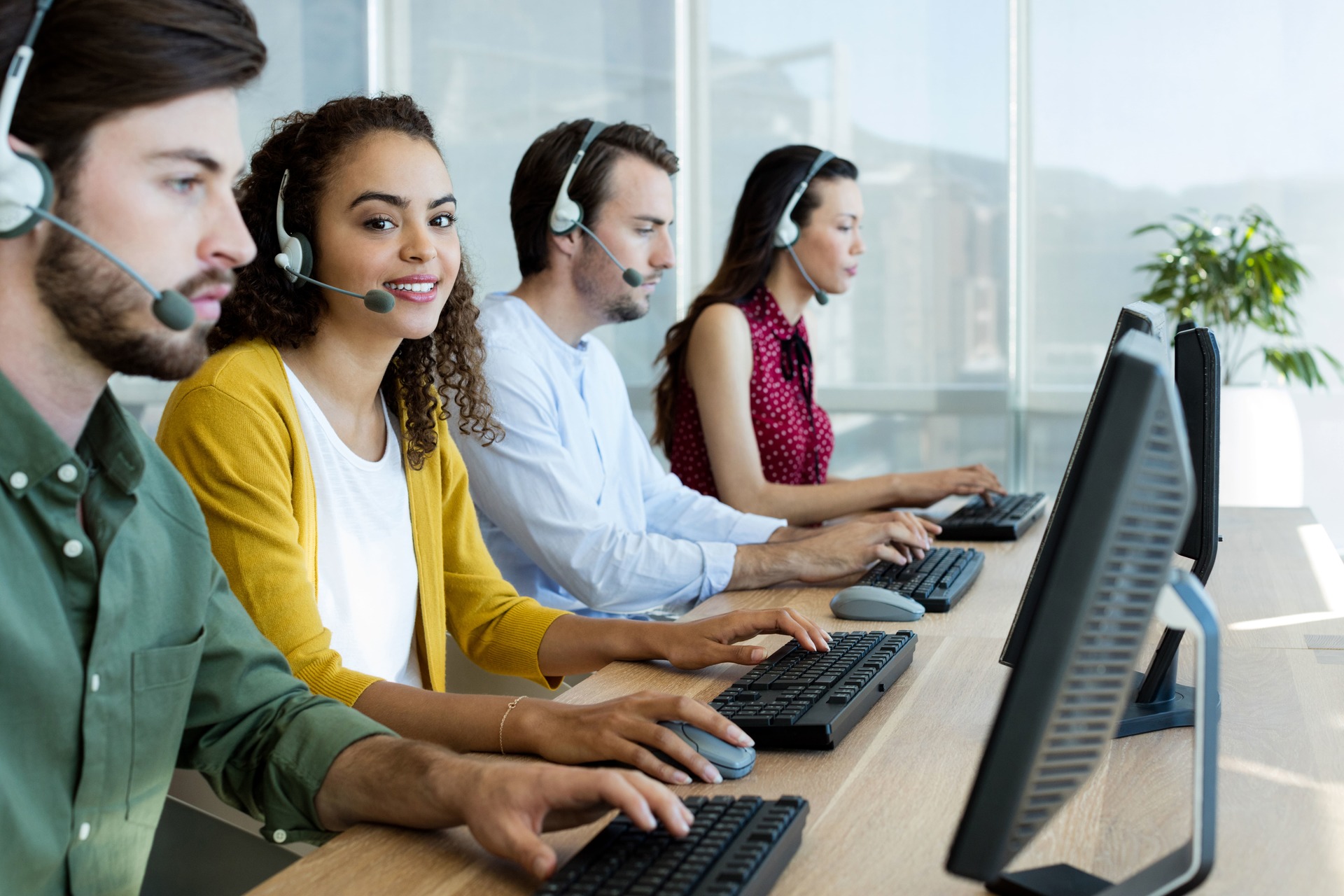 Great Customer Support is the Key to Growth
First of all, by providing top-quality customer support, you are able to retain your customers and extract more value from them. This means that you can recoup your customer acquisition costs and develop a loyal customer base that will recommend you to their friends, serve as case studies and provide testimonials and reviews. Still not convinced? Consider the following data: an increase in customer retention of merely 5% can equate to an increase in profit of 25% according to research from Bain Capital. The reason for this is that repeat customers are 67% more likely to spend more with your brand. 
You also need to keep in mind that your customer support team represents your brand image, mission, and values. When a customer support agent is interacting with a customer, they are directly representing your company and relays to them what you want your brand image to be. In fact, 73% of customers say they stay loyal to brands because of friendly customer service reps.
Now that we know the importance of customer support for scaling your business, we can move on to some ideas about not just maintaining, but also improving the quality of your customer support. 
Focus on Both Inbound and Outbound Customer Support 
The reason why maintaining the balance between inbound and outbound is so important is because it allows you to be proactive instead of reactive. Instead of waiting for customers to contact you when there is a problem, consider checking in with them from time to time to see how things are going. This can also help you foresee potential problems or some points of dissatisfaction that can be easily resolved before the issue escalates further. Another benefit to consider is that outbound support agents can also help you make upsells since they are calling existing customers and can recommend product upgrades, renewals, add-ons, or new, unrelated purchases. 
Therefore, it is important for your inbound team to be able to resolve customer issues during the first call or contact, but you can also help out your inbound team by focusing on outbound as well. One of the issues growing companies face is hiring enough people to manage all of the support tasks. In the next section, we will talk about how you can take this burden off your shoulders.
Consider Outsourcing Your Customer Support 
If you are hesitant about outsourcing your customer support, keep in mind that 54% of all companies in the US use third-party support teams to connect with customers. One of the biggest reasons why outsourcing customer support is so popular is because all of the heavy lifting is done for you. The service provider is responsible for recruiting candidates, renting out space, procuring equipment, and many other overhead costs. You also need to consider additional cost savings in employee wages. The average annual salary for a customer service agent in the US is $32,944. A dedicated outsourcing provider like Mindy Support will be able to find candidates for a fraction of the cost.
Set Up Internal Process for Both Internal and External Teams 
Having processes for your internal and external teams to follow will make sure that everybody is on the same page about the level of service that is expected and how to proceed with specific cases. A good starting point would be to implement a flow procedure that clearly outlines how service teams can respond to customer concerns. This will help your team members understand when they need to escalate a ticket and the channels being used within the service team and beyond. For example, an issue such as a customer being unable to log into their account can be solved by referring to the FAQ page on the website. 
However, others may not be so straightforward. What would a support agent need to do if a service request comes in via live chat and it requires the involvement of another team—such as a sale processing issue—how should the service rep handle it? It is important to note that since your offshore team is simply an extension of the one you have in-house, the procedures will apply to everybody. The service provider will be responsible for training your team to make sure they understand all of your processes and the high standards that are expected. 
Trust Mindy Support With All of Your Customer Support Needs
Whether you are looking to set up an entire offshore customer support team or simply extend the team you already have in-house, Mindy Support offers comprehensive solutions to meet all of your needs. We are one of the largest BPO providers in Eastern Europe with more than 2,000 employees in six locations all over Ukraine. Our size and location allow us to source and recruit the needed number of candidates within a short time frame and we can scale your team quickly without sacrificing the quality of the customer support. Contact us today to learn more about how we can help you. 
Talk to our experts about your AI/ML project
Contact us