Entertainment Can Be a Big Part of Autonomous Vehicles
Autonomous vehicles are becoming more advanced and have the potential to become more than just a mode of transportation. Drivers will have a lot of free time in their vehicles in the not-too-distant future. This time can be used for entertainment purposes and which is something that the next generation of self-driving cars might offer. In this article, we will take a look at some of the possible entertainment options and the data annotation that is required to create them. 
In-Car Gaming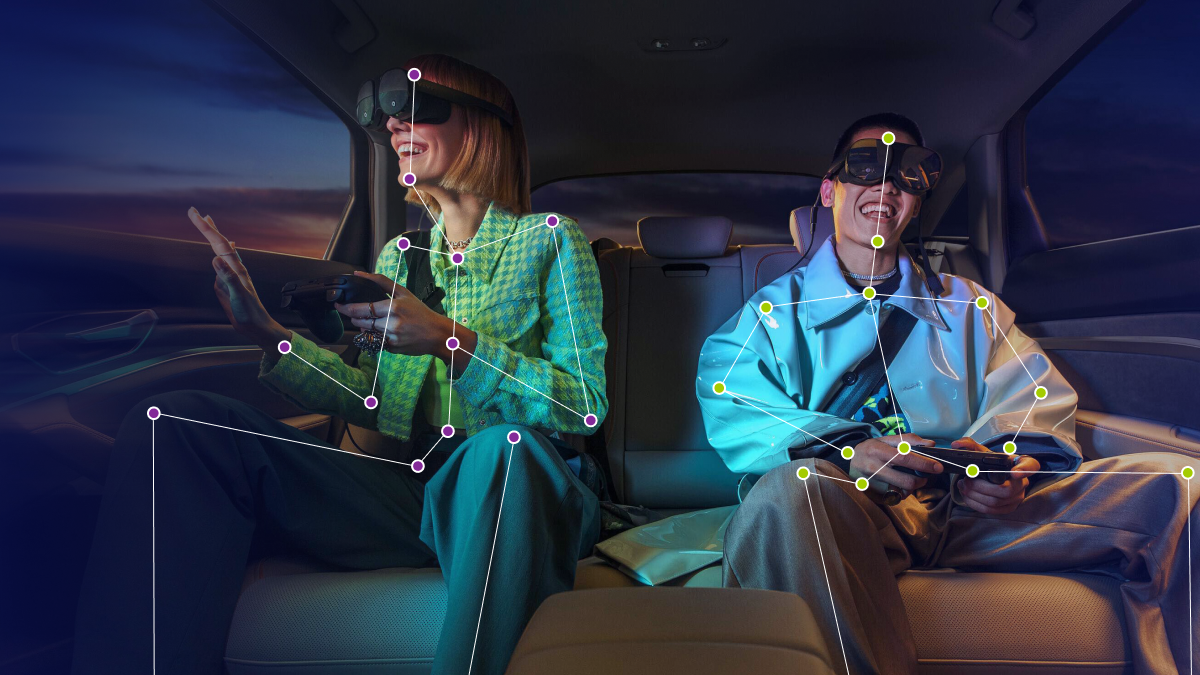 Companies in the gaming industry are looking to bring their products inside self-driving cars. One company introduced a concept of dashboard screens, where the games are downloaded instantly over the air — and you can use your smartphone as a controller. Other ideas include sing-along karaoke. You can play using the steering wheel, touching the screen, or using your own controller. 
In this year's Consumer Electronic Showcase (CES), we saw the results of an interesting partnership between Sony and Honda to create an autonomous vehicle with a superior content experience, tech in every nook and cranny, and autonomy galore. The brand's first vehicle, dubbed Afeela, debuted at the show, and Sony Honda Mobility (SHM), their new joint venture company, will begin taking orders for it in 2025, with customer deliveries in 2026.
This raises the question, "How is all of this possible?" Well, the car will contain Qualcomm's self-driving technology, which is supported by 45 cameras and sensors. During a demonstration, SHM said that digital blinders will conceal the driver from the passenger-side wall-to-wall dash screen, allowing them to freely explore Epic titles titles and Sony Studios material without risking their safety.
The VR Experience in Autonomous Vehicles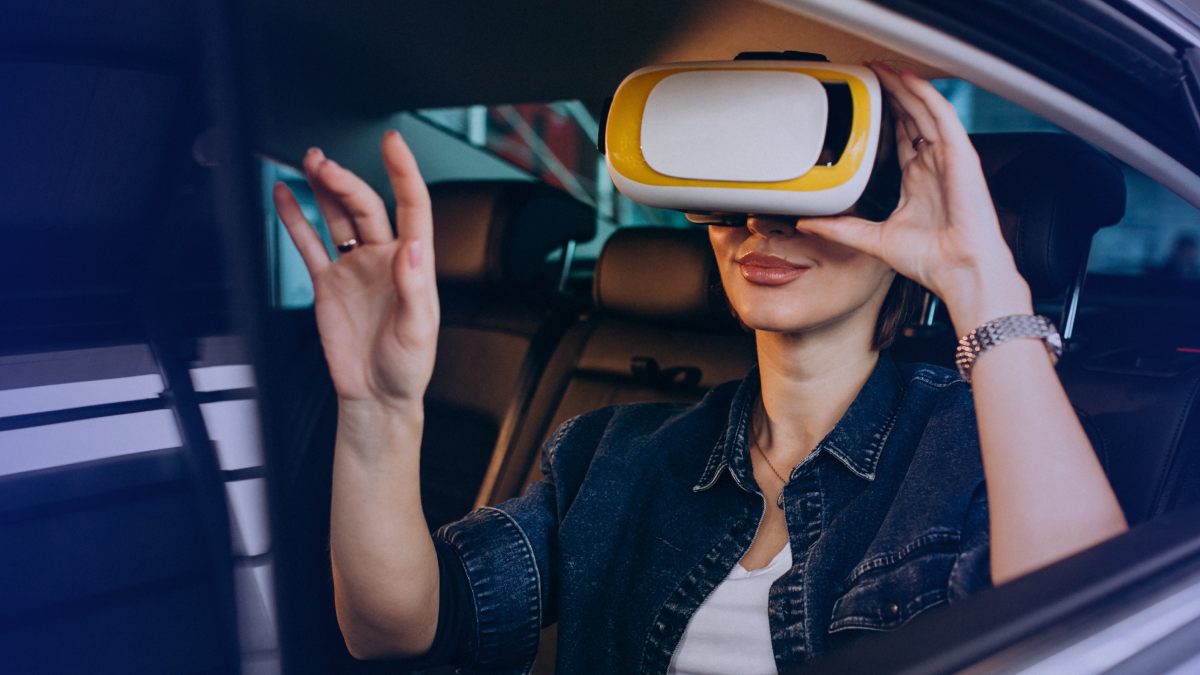 An even bigger idea than gaming would be to transform the entire vehicle into an entire entertainment center using virtual reality (VR). The VR experience can immerse the driver into: 
Racing games – It may be more difficult than we think to do this in a VR game with a driverless automobile as the setting. Racing games demand speed, and it's possible to become motion sick or experience other side effects if you get caught up in that kind of speed when your actual automobile is driving at a slower, less erratic speed. However, if the trip is smooth enough, it might also seem very genuine because you might be in a real vehicle seat and use a joystick that resembles a steering wheel.
Casino games – In order to give passive entertainment without any activity or speed that could result in the motion problems outlined above, there is something to be argued for some of the most basic VR experiences also making it into cars. Gaming in a casino can refer to virtual poker or blackjack tables, as well as slot machines and arcades that come to life all around you. Slot games have already been dominated by 3D gaming techniques, and several of the well-liked 3D games have already been converted into VR experiences. They would provide wonderful road trip entertainment with little effort or discomfort risk.
Audioshield & Fruit Ninja – These are a little bit unique because they are particular games as opposed to categories. But in some ways, they are comparable. Fruit Ninja is simply slicing fruit as it flies in front of you in three dimensions, and Audioshield is a virtual reality version of instrument Hero that uses punching motions rather than a plastic instrument. But both imply that you're just standing still and responding to external stimuli, which, as you travel along in a comfortable automobile seat, almost sounds delightful.
What Types of Data Annotation are Required for Entertainment in AI-Powered Cars? 
In order to allow the driver to be entertained by games or be immersed in virtual reality, the car needs to accurately navigate through the traffic on the road and get to the destination. This means that various data annotation methods used for both video and audio annotation will need to be used. This includes things like semantic, a computer vision task in which the goal is to categorize each pixel in an image into a class or object. The goal is to produce a dense pixel-wise segmentation map of an image, where each pixel is assigned to a specific class or object. However, simpler types of annotation, like tagging, bounding boxes, and polygon annotation, will also need to be used. 
In terms of the games themselves, they will also need data annotation for increased accuracy. For example, if the game needs to recognize driver movements, keypoint annotation will be required. This type of annotation consists of various particularly numbered points called keypoints which are connected by edges. They are a great way of tracking variations between objects which always have the same structure (e.g., human figures and facial features). Object interpolation may also be necessary since this accelerates annotation by automatically tracking objects and people through multiple frames.
Trust Mindy Support With All of Your Data Annotation Needs
Mindy Support is a global provider of data annotation services and is trusted by Fortune 500 and GAFAM companies. With more than ten years of experience under our belt and offices and representatives in Cyprus, Poland, Romania, The Netherlands, India, OAE, and Ukraine, Mindy Support's team now stands strong with 2000+ professionals helping companies with their most advanced data annotation challenges.
Talk to our experts about your AI/ML project
Contact us