Customer Support Trends for the Digital Age
The customer support area has changed significantly over the past decade. The rise of smartphones and tablets has made communication easier and faster than ever before and people are now expecting companies to have someone on call at all times to answer their questions. The good news is that with the abundance of data, responding to customer inquiries is much easier, as long as you have the necessary infrastructure in place to collect and retrieve the data in real-time. With the 2010's coming to a close, we thought it would be interesting to look ahead to the next decade and find out what trends we can expect to see.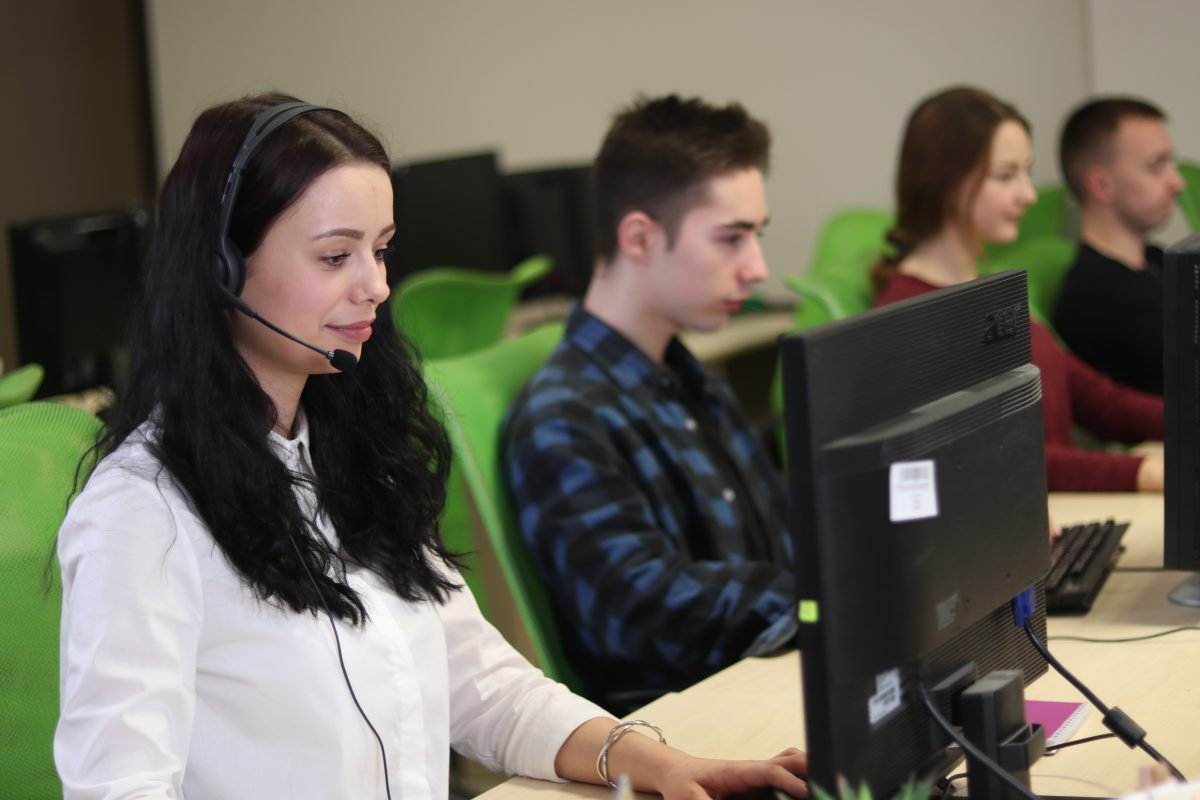 Relationships Will Play a Greater Role
When people call in to talk with customer support, they expect to be treated as individuals. This means that your agents need to be trained to provide a customized experience to each person because this will pay off big time over the long run. When your clients see that you truly care about them and are willing to go above and beyond to resolve their particular issue, they are more likely to stay with your business in the long run. In fact, the statistics back this up. According to a recent study by Accenture, 33% of customers who abandoned their business relationship last year did so because personalization was missing.
Support Needs to Be Available in Many Languages
While English has become the language most businesses are conducted in, if you offer your product or service on the global market, you will have to talk with people who speak all kinds of languages. Offering customers support in their native language can really set you apart from the competition and further increase brand loyalty. In fact, according to a study by the Harvard Business Review, 56.2% of customers said that having the ability to get information in their own language was more important than the price.
The B2B Customer Support Channels Will Be Diverse
In the old days, if someone wanted to speak with a customer service agent they would have to call their support line. Later on, the chat feature came along and nowadays we even have AI-powered chatbots who can answer basic customer questions. However, today, you can expand this list to include channels like Facebook Messenger, WhatsApp and text messaging. A lot of the top software solutions will offer integrations into various communication platforms, allowing information to be shared between your team members.
Mindy Support can provide you with a dedicated team of experienced customer service representatives who can handle customer inquiries on any channel you need. Due to our size and experience, we can take on even the most sizeable projects and scale up or down quickly without sacrificing quality.
Don't Show Them. Tell Them.
Nowadays we are observing a shift away from live support in favor of on-demand solutions. This should come as no surprise given the popularity of services like Netflix, where people can watch whatever they want whenever they want. The same principle applies to customer service as well. Consider making a "How to" tutorial and posting it on your social media channels. This will eliminate the need to call customer support for small issues that can be quickly resolved.
Companies Will Need to Provide Support Beyond Troubleshooting
While it is possible for a client to call in about a certain functionality not working properly, they are also likely to contact you about using your product to achieve a business objective. This is especially true in B2B customer support involving SaaS products. Customers are paying you in order to receive a particular value out of your product and service and they expect you to be understanding of their needs in this regard. With this in mind, you can expect companies to start building support teams that nurture the entire customer experience.
The Customer Support Landscape is Changing All the Time
As time goes on, people are starting to expect more from a company's customer service team especially given the vast amount of competitors out there. For this reason, it is important to circle back to the first point about building relationships with your customers. Therefore, it is important to listen and communicate with your customers. Keep raising the bar on the customer service your company offers and consumers will reward you for it.
Posted by Il'ya Dudkin
Talk to our experts about your AI/ML project
Contact us