Can AI Become the Multilingual Hotel Employee You are Looking For?
The constantly evolving technologies of artificial intelligence open up many opportunities for hoteliers, not only for the next decade but right now. Therefore, it is very important for hotel companies to think in advance about how to make the most of innovation, introducing new technologies into their work to solve specific problems.
The tourism and hospitality industries have been at the forefront of putting AI at their service. The technology is capable of helping the guest at all stages of their stay at the hotel, from providing personalized recommendations during the trip and walking around the city to accompanying the stay and providing a variety of services directly at the hotel. So many hotel chains and brands are already taking advantage of the benefits and ideas that AI has to offer. 
Today we will tell you about some of the ways companies in the hotel industry can take advantage of AI to offer their guests a better experience.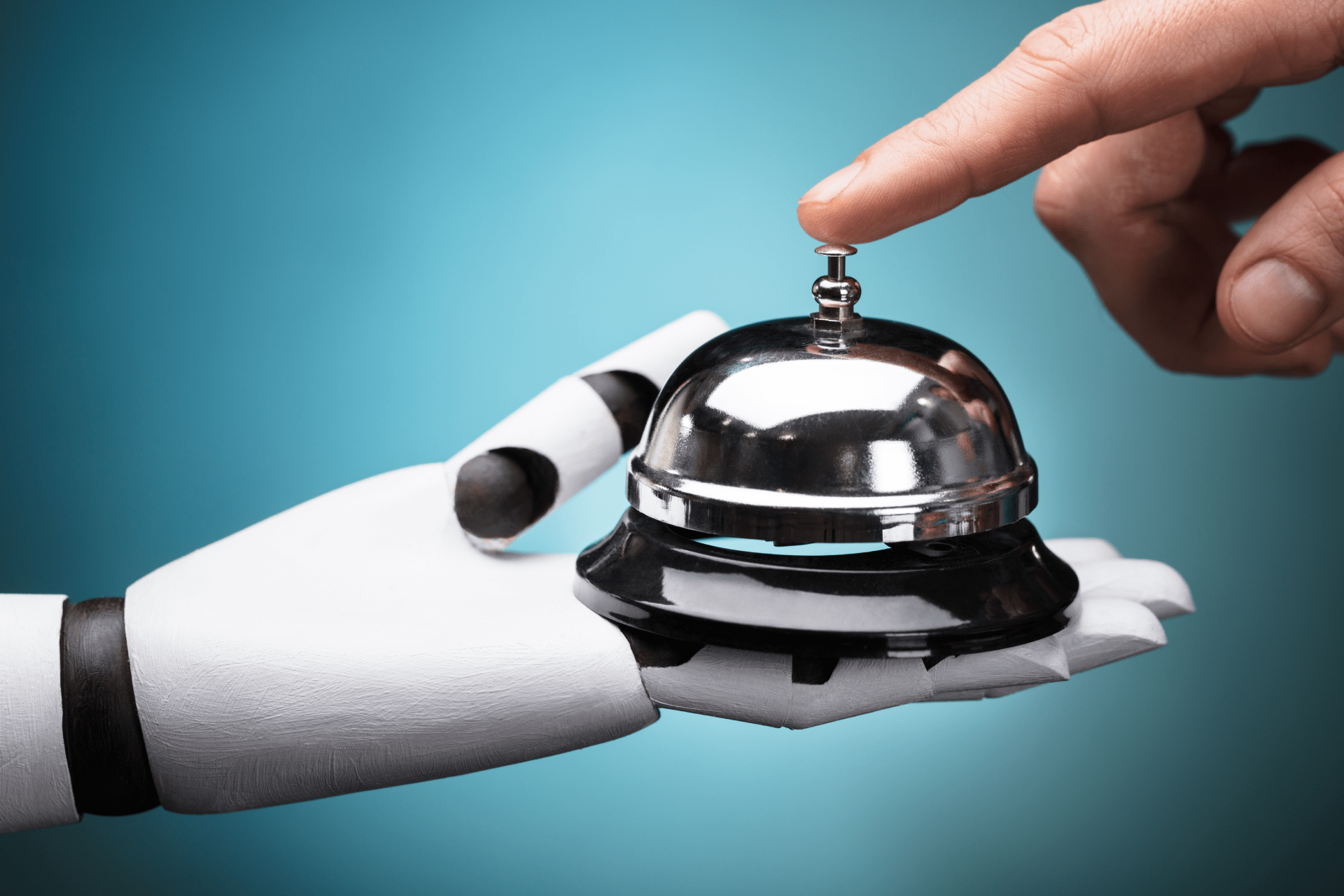 Stay in Touch From the Check-in Until Check-out
Previously, if a guest needed something, he somehow had to reach for the phone and call the reception, or look for the maid. Fortunately, we can assume that in many leading hotels of the market this period is already over: hotel chains are connecting chatbots one after another so that their customers can count on round-the-clock assistance or just the necessary information from the moment of check-in until the moment of check-out ( by the way, chatbots are also able to "assist" in these processes).
Thanks to their digital assistants like Amazon Alexa and Apple Siri, Marriott and other networks are now making sure tourists know the answer to their question simply by speaking it out loud.
Overcome Language Barriers
The concierge and room service are very much in demand. However, it is difficult to expect from the hotel employees – even the most highly qualified ones – that they will be able to speak all foreign languages, the speakers of which cross the threshold of the hotel, which sometimes creates certain difficulties, especially when the language is rare and the guest do not speak English.
But for chatbots or similar voice translation assistants, this is not a problem at all. Programs today so cleverly "process" the native language of the interlocutor who addressed them that there are practically no difficulties with servicing. Chatbots will answer some basic questions themselves, thanks to the scripts. Well, more complex applications will be immediately handed over to the concierge, and in the already translated form.
Tailor-Made Experiences Without Information Overload
Sometimes in hotels – especially resort hotels, where there are a very large number of options, from an abundance of restaurants to a huge variety of entertainment programs – a difficult dilemma arises for the hotel staff. On the one hand, you need to notify the client as much as possible about the number of available services and services, without looking intrusive and tedious, i.e. without overloading him with information – after all, they came to rest. On the other hand, a guest who did not find out about some service that could theoretically please him may remain dissatisfied. And how to be?
Here, too, "digital assistants" will come in handy. Containing maximum data on the available services for absolutely every department – room service, F&B, animation, etc. – they, on the one hand, unobtrusively "inform" the guest about them. Moreover, there and then, when it will be convenient for the guest himself (read, view information on the TV screen in the room).
On the other hand, when the program is introduced, when information is collected about each guest, when he visits the hotel again, the system already "knows" what services he used earlier. And, after analyzing the data, the AI-first of all offers the guest one of the services that it has not tested (or that have appeared quite recently) that he or she with a high degree of probability may like this time, taking into account previous visits to the hotel, spa, etc., etc.
How are Such AI Technologies Created? 
All of the AI technologies mentioned earlier require a lot of data annotation to train the machine learning algorithms to accurately perform a task or understand human speech. For example, in the section "Overcoming Language Barriers" we talked about how chatbots can answer some basic questions asked by the guests. This means that the system needs to understand human speech and formulate the right response. 
Therefore, the training dataset needs to be annotated with methods such as entity recognition which involves locating, extracting, and tagging entities in text. This can include things like: 
Named entity recognition – Annotating entities with proper names 

Keyphrase tagging – Certain keywords and phrases will need to be located and tagged accordingly

Part of speech tagging – This involves tagging functional elements of speech such as verbs, nouns, etc. 
Polarity annotation may also be necessary which involves annotating polarity i.e. positive, negative or neutral. Since the AI assistant will need to understand other languages beside English, multilingual text annotation will need to be done.  It is possible to go a bit deeper than this and annotate evaluative sentences with respect to being on-topic or not and with respect to expressing a first-person opinion of the author or not. 
Mindy Support Provides Comprehensive Data Annotation Services 
As you can imagine, it takes a lot of data annotation to train advanced systems like the ones mentioned in this article. However, regardless of the volume of data, you need to annotate or the complexity of your project, Mindy Support will be able to assemble a team for you to actualize your project and meet deadlines. 
Mindy Support is one of the leading European vendors for data annotation and business process outsourcing, trusted by several Fortune 500 and GAFAM companies, as well as innovative startups. With 9 years of experience under our belt and 10 locations in Cyprus, Poland, Ukraine, and other geographies globally, Mindy Support's team now stands strong with 2000+ professionals helping companies with their most advanced data annotation challenges. Contact us today to learn more about how we can help you. 
Talk to our experts about your AI/ML project
Contact us