5 Tips to Manage Your Remote Customer Support Teams
As the business world is still adjusting to the new remote work culture, they are still working to resolve some of the changes presented by this new reality. The good news is that 77% of remote employees say they're more productive when working from home according to research from HubSpot, which allows you to provide better support for your customers. However, in order to take advantage of all the benefits remote work has to offer and also prevent lapses in efficiency, you need to have the right tools and processes in place. The following five tips will help you better manage your remote customer support team and help you increase customer retention rates.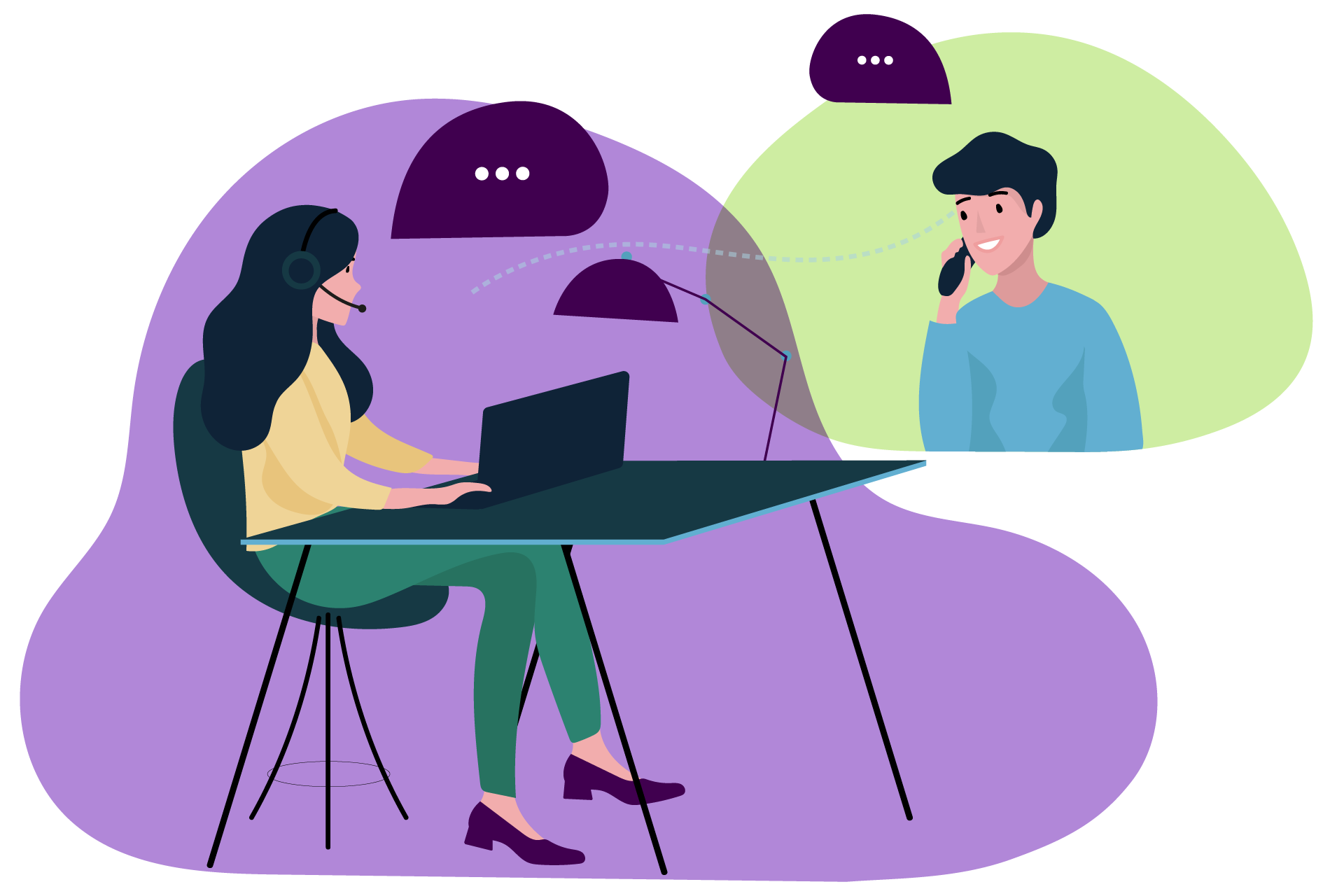 Have an Internal Knowledge Base in Place
Your customers want to talk to knowledgeable representatives, however, even the most experienced employees will encounter a question that they will have a difficult time answering. If everybody was working in the office, like they were before the pandemic, this would not be such a big problem since they could just walk over to someone and ask for help. Now that everybody is working remotely, they will feel like they have to fend for themselves which may cause them to provide incorrect or outdated information. Also, if you have employees covering various time-zones, there may be nobody available to ask since it is not possible to call somebody during the night. 
This is why a knowledge base is so effective since it serves as a central repository your employees can access any time when they need answers to problems they encounter every day. It is also important to periodically update the information in the knowledge as rules and procedures tend to change fairly quickly but only 27% of companies fail to do so. 
Make Sure the Your Reps Understand Your Customers 
When you are onboarding new employees or training existing ones, it is important that they understand what your customers are looking for when they contact support i.e. are they looking for quick answers or in-depth replies, and a lot of other factors. If you are outsourcing your customer support functions, this will be the responsibility of the service provider, but if you have an in-house team, try conducting an exercise similar to creating customer profiles. These sorts of insights will allow your team to provide the type of service that matches customer expectations regardless of any cultural differences. 
Unify Your Team 
The new remote work culture has made it difficult for employees to build relationships with each other and management as well, but you can still use tools like Zoom, Microsoft Teams, Skype, and many others to unite everybody. Even before the pandemic, 39% of companies believed that their employees were not collaborating enough and the fact that everybody is now spread out is not making things any easier. Try to conduct virtual get-togethers since this will help you increase employee retention rates. It doesn't even have to be a formal meeting where you are discussing important issues. Simply have a call once a week where everybody can engage in small talk and allow them to get to know each other better.
Make Sure your Team has Career Opportunities 
Everybody wants to have room to grow and reach new heights and your customer support reps are no exception. Without such possibilities, you risk losing your team. Try setting KPIs and offer rewards for reaching them and, in general, offer rewards for hard work. For example, at Mindy Support, we offer our team members career advancement opportunities and we also offer monetary and prize incentives for reaching certain KPIs. In fact, 70% of our middle management consists of team members who started out as customer support representatives, data annotators, and other administrative positions and worked their way up the corporate ladder. 
Use Cloud-Based Tools 
While email and text messaging are quick forms of communication, they are not very useful for keeping everybody on the same page. It would be much easier for everybody if information and communication would be stored in a central location like a CRM or project management software. This will allow your team members to better manage their relationships with customers, thus leading to more satisfied customers and also increase customer retention and segmentation. 
Trust Mindy Support With All of Your Customer Support Needs
If you are looking to set up a customer support team or expand the one you already have in-house, consider partnering with Mindy Support to make sure that all of the deadlines are met and you get the ROI you are looking for. We are one of the largest BPO providers in Eastern Europe with more than 2,000 employees in six locations all over Ukraine. Regardless of how many candidates you need or the complexity of your project, we will assemble a team for you within the specified time frame.
Talk to our experts about your AI/ML project
Contact us