Join the webinar
Medical AI for the Future:
Practical Case Studies
DATE: 25 June, 17:00 CET (11:00 EST)
Are you working hard to change the Healthcare industry with Artificial Intelligence, Computer Vision, and Machine Learning?
Meet industry experts and colleagues to discuss the latest trends and share ideas in Radiology and Predictive Medicine, learn from real case studies, and gain a big picture perspective on how to optimize costs on Data Labelling. Join the webinar on AI in Healthcare and Medical Data Annotation.
Learn latest industry insights
Global impact of Artificial Intelligence and Computer Vision in Healthcare
How Medical Imaging changes Healthcare industry: enhancing efficiency in Medical Imaging case studies
How to save costs on Data Annotation and spend more on research and AI, ML algorithms
This webinar will be especially useful for
Chiefs of Radiology and Radiologists, Chief Medical Officers

Hospital and Health System Administrators: CEOs, CIOs, CMIOs and CTOs

Radiology and Imaging Administrators

Radiology Service Line Directors

Healthcare IT and Clinical Informatics Professionals

Research and Development Teams, especially in Medical Imaging

Members of Health-AI startups

Members of Predictive Healthcare Companies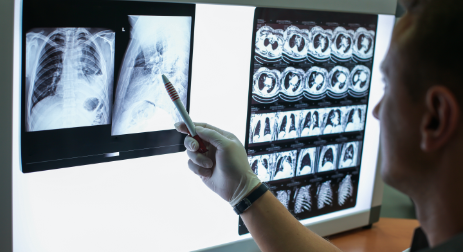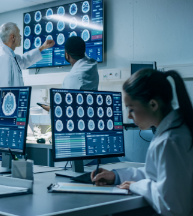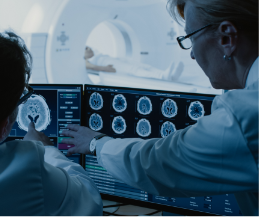 Get added value unavailable anywhere else
Real practical case studies of the latest, most innovative and most sophisticated projects in AI & ML
Learn from the experienced Project Managers, Radiologists, and Medical Computer-aided Diagnostics Experts with strong industry expertise
We're working with top universities and software development companies and know the latest trends
Medical AI for the Future: Practical Case Studies
Webinar. Agenda:
1

What are the applications

for Medical Imaging?

2

Global impact of AI, CV in Healthcare.

Latest trends

3

Ukraine as a promising market

for Medical Data Annotation services
4

Mindy Support's use cases: experience with Medical Imaging in various clinical domains

5

Three most challenging cases in Labelling of CT scans, 3D Segmentation, and Mammalogy Images.